INTEGRATIONS
Integrate with Google Drive
Connecting Google Drive to FileInvite allows you to automatically sync your returned files with Google Drive, so you can keep your work flowing.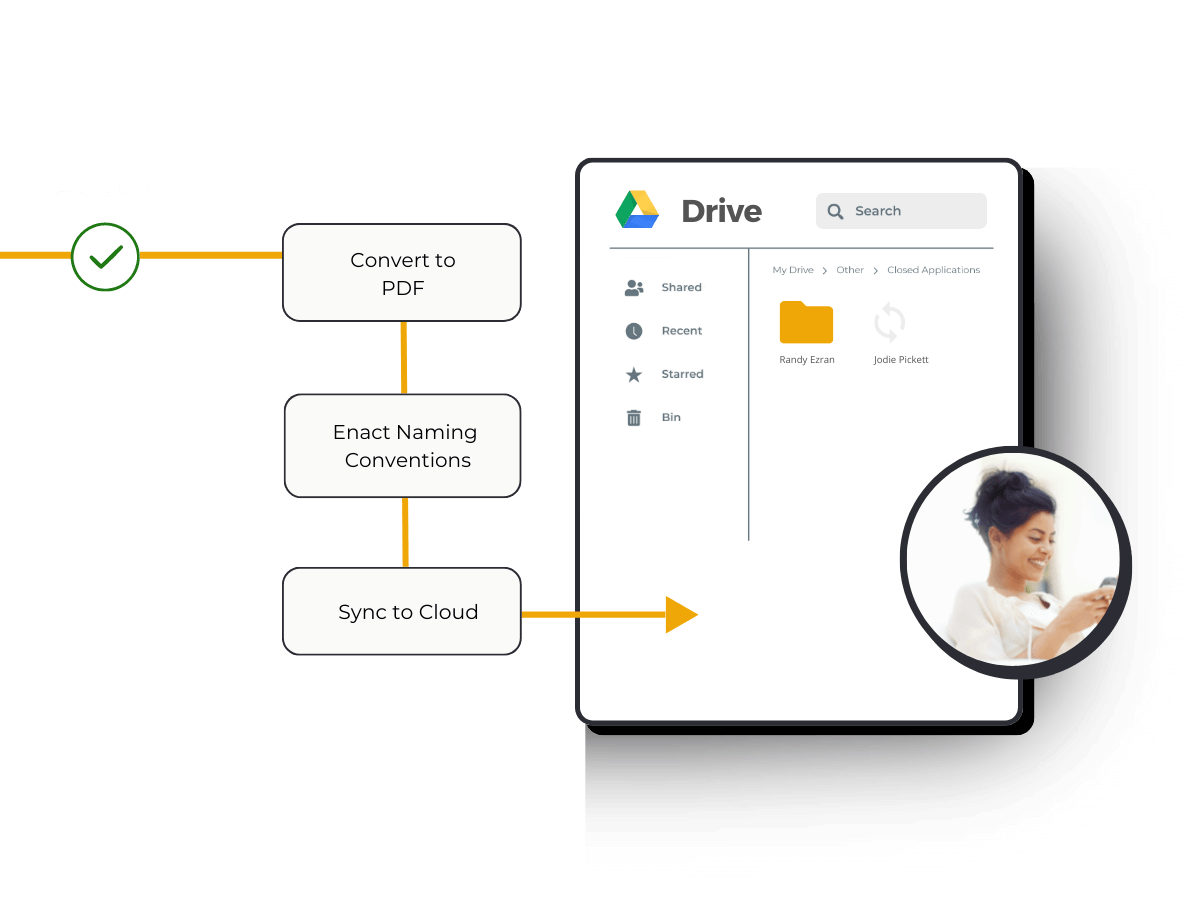 Work smarter, not harder
Sync all of your requested documents into your Google Drive, allowing you to quickly download, share and send to wherever you need them to be.
Read our guide on how to integrate Google Drive with FileInvite.
Never worry about improper formatting again. FileInvite can automatically convert your returned documents to PDF.
You set the naming conventions of each request you make, so when your requests are returned to you – it's clear what they are.
Never lose track of documents because a team member is away. Transfer 'Invite' (a package of requests) ownership to a team member in a few clicks.
Get started in 5 minutes. Let our system do the leg work, while you work on your client relationships.
7000
+
5-star reviews from FileInvite Portal™ users.
30
M+
Over 30 million files securely collected
10.5
h
Average 10.5 hours saved per week per user
1
M+
Over 1 million FileInvite Portals™ served
Deliver the FileInvite experience, your competitive edge.
Request documents, signatures and data from your clients, and receive the packaged files in Google Drive.
Included in every plan––it's an easy one-time setup, then it works.