BANKING & FINANCIAL SERVICES
Cut Turnaround Times on Financial Document Collection by up to 80%
Gather all the documents, signatures, files, and data that you require in record time. Discover why one-third of all brokered loans in Australasia are powered by FileInvite.

Reduced Document Turnaround Times by 64.3% (from 42 to 15 days)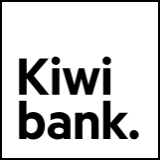 VIDEO
Discover a better way to collect client information
FileInvite replaces email when requesting information.
How much are extended document return times really costing you?
Efficient document collection processes are crucial to maintaining pipeline velocity. FileInvite's revolutionary technology automates and simplifies the most cumbersome aspects of document collection that exist around the world today. This leads to a much better experience for your clients, which is rewarded with a faster return rate across the board. In fact, our clients have seen an average 34% decrease in document return turnaround, with some seeing results as high as 80%.

Large information requests can be overwhelming for your clients – FileInvite makes requesting and supplying that important information fast, secure and most importantly, easy. Streamline your workflow using an automated, secure platform that saves you time gathering documents.
SAVE TIME
Boost Team P
roductivity by an Average of 35%
Gone are the days of requesting documents from clients via email. Our client-facing customers have experienced an average 35% increase in productivity as a direct result of implementing FileInvite.
SCALE FASTER
Scale Your Operations with Efficient Processes
Getting hours of staff time back presents a massive opportunity to scale operations, as many of our customers have successfully done.
SUPERIOR EXPERIENCE
Provide the Digital Experience Your Clients Expect
FileInvite now powers ⅓ of Brokered loans in Australia and has collected over 7,000 5-star reviews in the process. Provide the best possible experience for your staff and your clients with the FileInvite solution.
What is your biggest challenge in initiating the loan process?
In a recent poll conducted by Moody's Analytics, the question was asked, 'What is your biggest challenge in initiating the loan process?', to which 66% of bankers surveyed answered the manual collection of financial documents and information and subsequent back and forth with the loan applicant.
What percentage of your sales cycle do you spend waiting for an applicant's financial documents and information?

In the same survey, Moody's Analytics asked, 'What percentage of your sales cycle (from a sales-ready opportunity to closing) do you spend waiting for an applicant's financial documents and information?', to which bankers answered 30% to 50%. This means that 40% of the sales cycle is waiting on a frustrated customer to provide financial documents.
Today's highest performing business lenders are automating the collection and management of client financial documents and information to:
Provide an improved user experience.
Improve employee engagement and save them time for more productive tasks.
Shorten their sales cycle by 25% and improve their sales velocity (loan $ per month) by 40%.
Provide examiners with a more complete (and faster) audit trail for loan exams.
GET SECURE, STAY COMPLIANT
Bank-Grade Security
Don't settle for less. A secure and reliable solution, FileInvite is SOC 2 Type 2 compliant, with 256-bit encryption, advanced user-provisioning, and has a 99.9% uptime guarantee.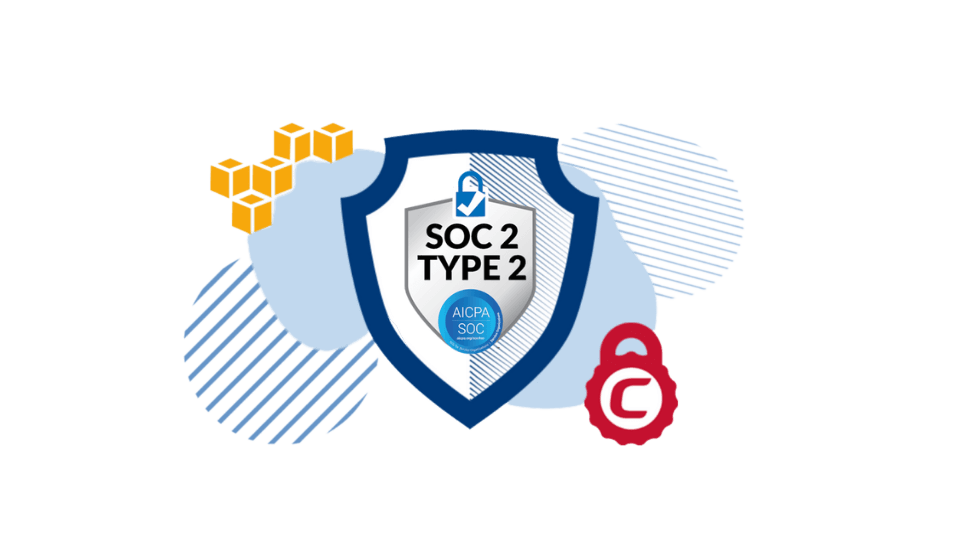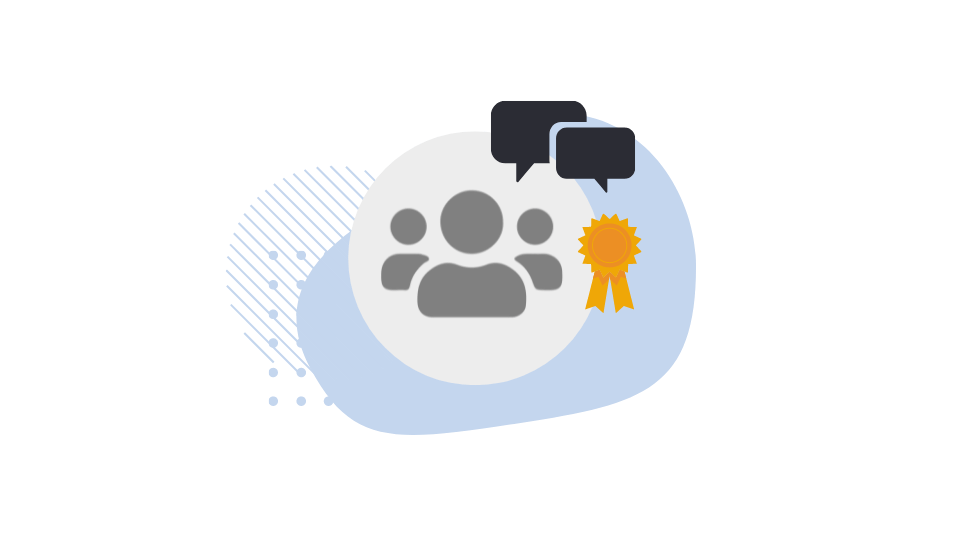 GET SET UP FOR SUCCESS
Excellent Support
We're only happy when you succeed.
Our customer support team has received a consistent 5/5 score across over 100 reviews in Capterra & G2.
GET MORE DONE
Easy to Implement
Send your first invite in 5 minutes. Enhance the experience of your staff and clients quickly by automating time-consuming tasks.
FileInvite reduces the steps to a returned request by 5 times compared to requesting information via email. Get hours back each week.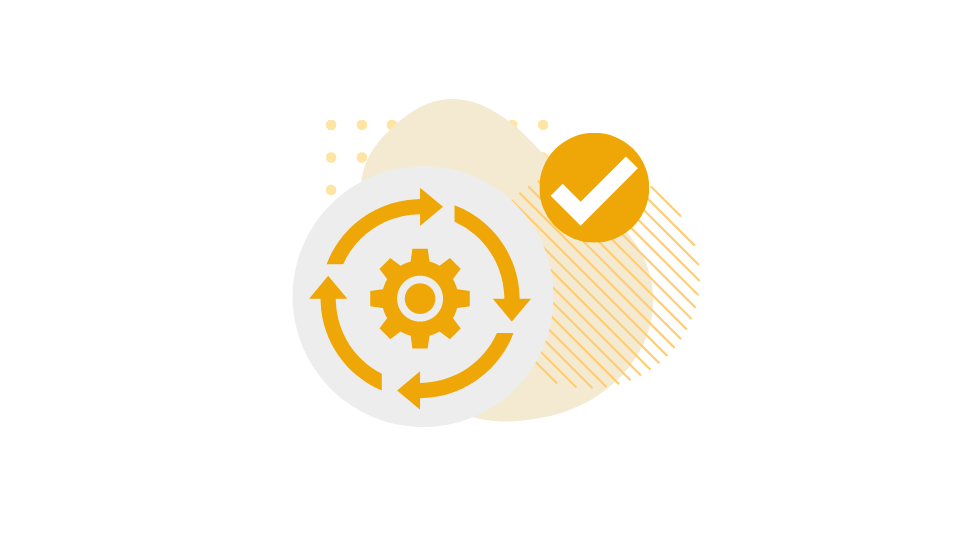 Delight your clients with the FileInvite experience
Optimize your document workflow
Poor document workflows impact much more than just your profits.
Never worry about improper formatting again. FileInvite can automatically convert your returned documents to PDF.
You set the naming conventions of each request you make, so when your requests are returned to you – it's clear what they are.
Never lose track of a deal because a team member is away. Transfer Invite (request) ownership to a team member in one click.
Let our system do the leg work, while you work on your client relationships.
"Sometimes there is an opportunity to work smarter rather than harder."
- Matt Nicolosi, Vice President and Director of Strategic Growth Initiatives, First Home Bank
1 years' worth of loans processed in 2 months
Increased Capacity
9,000 loan inquiries in 4 months
TIPPING POINT
When First Home Bank began to process SBA Paycheck Protection Program (PPP) loans when the pandemic hit, their loan volume skyrocketed. The demand was so high that they made a strategic decision to pull back on 7(a) loans temporarily to keep up with the volume of PPP loans.
Moving forward, they needed a way to increase efficiency and improve the customer experience to be able to take advantage of the hot market for both SBA 7(a) loans and PPP loans.
Additionally, management had little insight into their loan pipeline until loans were closed, making it difficult to make informed business decisions.
RESULTS
Higher Volume, Superior Experience, Data Governance
First Home Bank processed as many loans in a two-month period as they might have processed in an entire year using their old, manual methods with similar staffing. This efficiency gain enabled them to capitalize on the increased demand for PPP loans that many competing lenders couldn't take on.
Bank customers are praising the simple and intuitive customer portal. Both parties can easily see the status of a loan application from a centralized dashboard, and messaging with customers from the platform's chat feature simplifies communication.

"The amount of time that a McCambridge Duffy employee is required to spend on a case has been reduced by more than eight times."
8x Time Saved
Increased Capacity
Clients Doubled
TIPPING POINT
The traditional methods relied on for document collection were time-consuming. Generally, the company used the postal service, email, and occasionally, WhatsApp to coordinate their document collection.
As volumes grew it became increasingly challenging to deliver the quality of service McCambridge Duffy Group is known for. Because the process wasn't very intuitive, interactions with the firm were often difficult—a far from ideal first experience for their clients.
RESULTS
87.5% decrease in request return time.
Processes that previously took the firm's practitioners forty days, now take five.
Client feedback has been excellent. They report being able to quickly and easily upload documents whether they're working on their desktop or using a mobile device.
"Implementing FileInvite has allowed staff to focus on providing more meaningful advice to each client even as the number of clients has more than doubled."
FEATURES
Save hours each week with easy-to-use automation
When deadlines loom, there are better things to be doing than chasing clients for information.
SUCCESS STORIES
Hear from just a few of our thousands of happy customers

"The amount of time that an employee is required to spend on a case has been reduced by more than eight times."
"I keep files out of my inbox and easily managed with FileInvite. It sets auto-reminders for my clients and I can customize the list of items I'm asking for to simplify the process. It also links to my other software like Box, Dropbox, and Google Drive."
"Sometimes there is an opportunity to work smarter rather than harder. FileInvite has delivered massive efficiency gains for us. It's been a huge time saving that we never would have been able to achieve without it."
"Before FileInvite was like the dark ages."
"It's saving us a massive amount of time."
"Our conversion rate is up and things are a lot quicker!"
"It gives you back valuable time for another deal."
RESOURCES
Banking & Financial Services Resources
BLOG
Everything You Need to Know About Customer Due Diligence
Customer Due Diligence, or CDD for short, refers to the legally-mandated process of financial institutions and related businesses reviewing prospective and existing customers and their financial activities to reduce their risk of aiding and abetting criminal activity.
Read the guide to learn:
What is CDD?

Why is CDD so important?

How do CDD, AML and KYC work together?

What constitutes a standard CDD process?

Who is responsible for CDD

When is CDD required?

How to standardize your CDD process

How to leverage technology to support CDD
READ NOW
GUIDE
Secure Document Collection: 3 Ways to Protect Your Clients' Personal Information
Download this guide to learn:
Which types of information are considered personally identifiable
The value of the personally identifiable information (PII) you collect
How to leverage technology to protect your customers' private information
DOWNLOAD IT NOW
Delight your clients with the FileInvite experience