Templates
Save regular information requests for reuse, sharing and compliance.
Request information in seconds with consistency
Setup custom workflows to automatically create documents based on your triggers, or simply select your desired template and get requesting!
PRE-BUILT INDUSTRY TEMPLATES
Save setup time
Use our pre-built templates or create your own to request documents from clients in seconds. Save document lists, messages, and forms or contracts for repeat use, and populate with client data.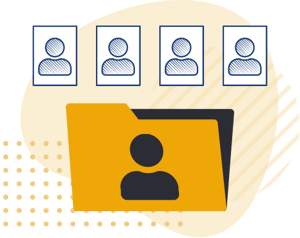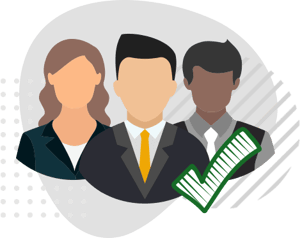 STANDARDIZED TEMPLATES
Share with your team
Save standard templates, email messages and alerts for your team to use. Grant access and share them across your account.
MASTER TEMPLATES
Ensure consistency
Ensure consistency and compliance by creating an "approved master version" for your teams. Update once and know everyone has the latest version.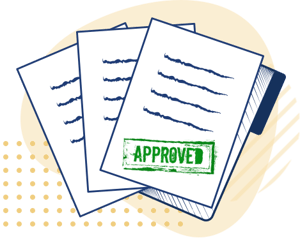 RESOURCES
Templates & Document Generation Resources
BLOG
Secure Collection of Vaccination Data Using Request Portals
The good news on the COVID-19 pandemic front is that COVID-19 vaccination rates are up as vaccines have become more widely available around the world. Showing proof of vaccination has been part of the reopening efforts as many employers, universities, airlines, and retail establishments are relaxing public health restrictions with increased requirements. As people are returning to in-person work, schools, restaurants, travel, gyms, or the opera, a person's vaccination status is becoming increasingly important for entry.
LEARN MORE
GUIDE
How To Create a FileInvite Template
Save time by using FileInvite templates for common file requests.
LEARN MORE
GUIDE
How to Create an Invite using a Template
This guide shows how to create an Invite using a Template to fill out the main fields of the Invite, as well as managing individual requests.
LEARN MORE
Discover more powerful features
Power up your workflow with easy-to-use automation.
FILEINVITE
Trusted by thousands of happy customers
"The amount of time that an employee is required to spend on a case has been reduced by more than eight times."
"Sending reminder emails, sifting through attachments, and chasing files distracts us from our core competencies. Using FileInvite eliminates this. It lets us focus on bringing insights and value to our clients."
"Sometimes there is an opportunity to work smarter rather than harder. FileInvite has delivered massive efficiency gains for us. It's been a huge time saving that we never would have been able to achieve without it."






Delight your clients with the FileInvite experience