MADE FOR ACCOUNTANTS & BOOKKEEPERS
Client portal software that automates file collection
Imagine if you could spend your time doing the work you're best at, not chasing clients for documents and information...
With FileInvite, you can. Our client portal software gets you information back from clients up to 30% faster than email, allowing you to spend your time on actual accounting work, not chasing your clients for documents.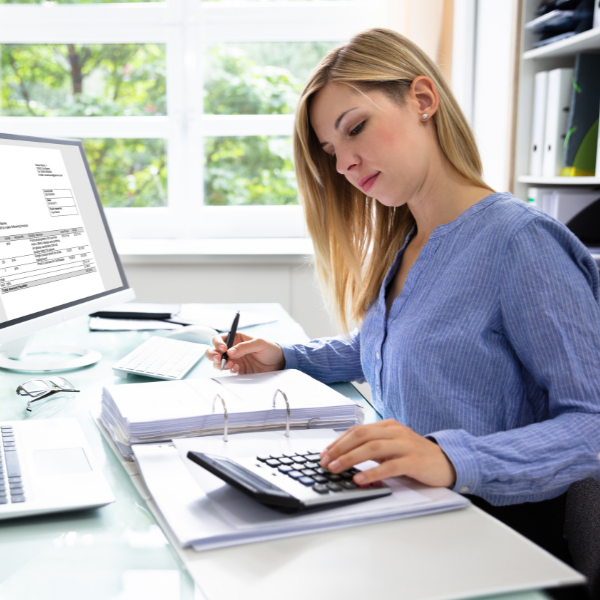 STREAMLINE CLIENT ONBOARDING
Assess new clients' financial situations faster
FileInvite's many accountant-friendly features allow you and your team to complete new client onboarding up to 30% faster than you would over email.
When it comes to onboarding new clients, you can:
Send accounting-specific document checklists out to clients
Quickly and easily review and approve documents from within your admin portal
Create fillable onboarding forms that your clients can e-sign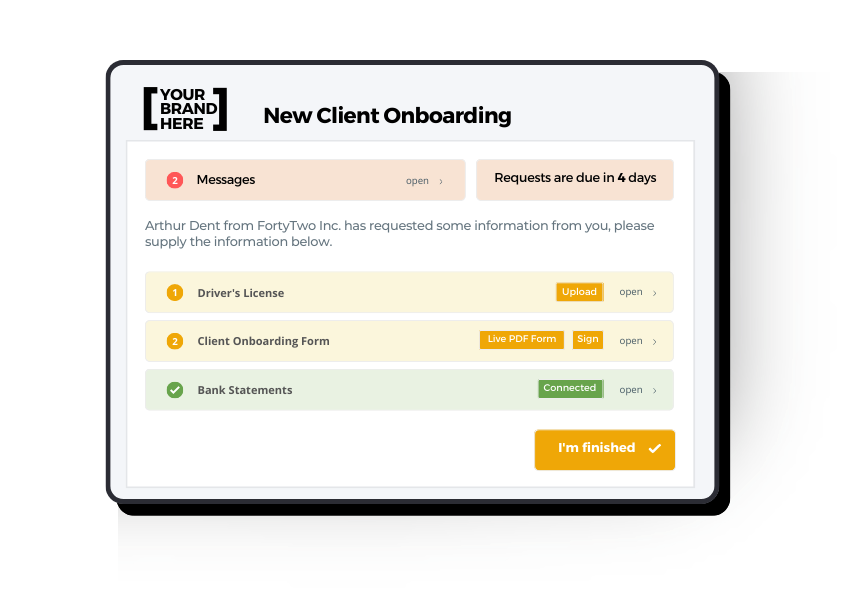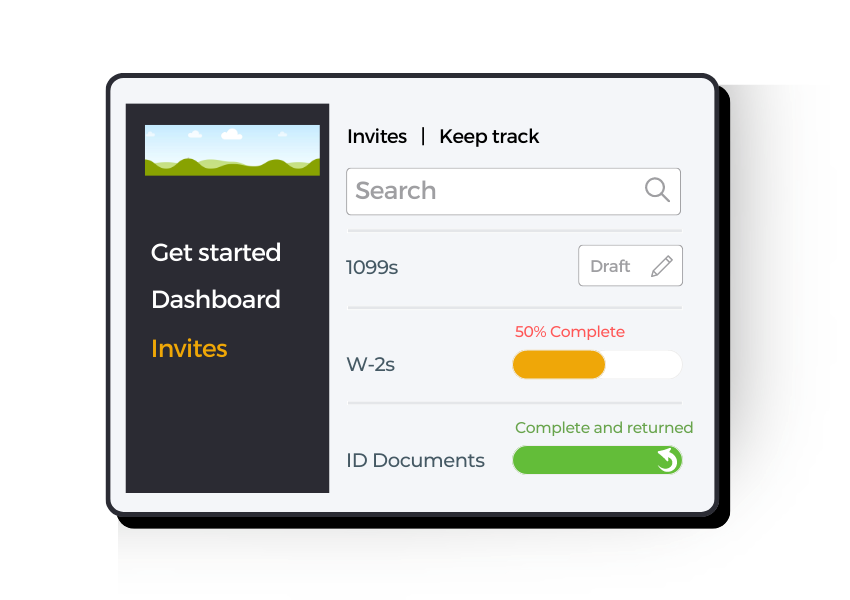 PREPARE TAX RETURNS FASTER
Automate the collection of W-2s, 1099 forms, receipts and more
What about your existing clients? Once your clients are onboarded ,you can leverage our Bulk Send and Schedule Invite features to stay well ahead of Tax Day deadlines.
When it comes to preparing tax returns, you can:
Proactively schedule tax information requests to go out on a specific date
Customize email and SMS due date reminders to keep clients on schedule
Easily review responses and request additional information as needed
AUTOMATE COMPLIANCE PROCESSES
Automatically maintain accounting compliance
FileInvite will grant you a full history of client interactions, messages, files and access, ensuring that you are able to easily meet standards.
When you use FileInvite to collect information you can:
Request additional sources needed to verify certain records.
Easily provide comprehensive records to auditors, if required.
Ensure your clients that their sensitive information is being collected with the most secure solution on the market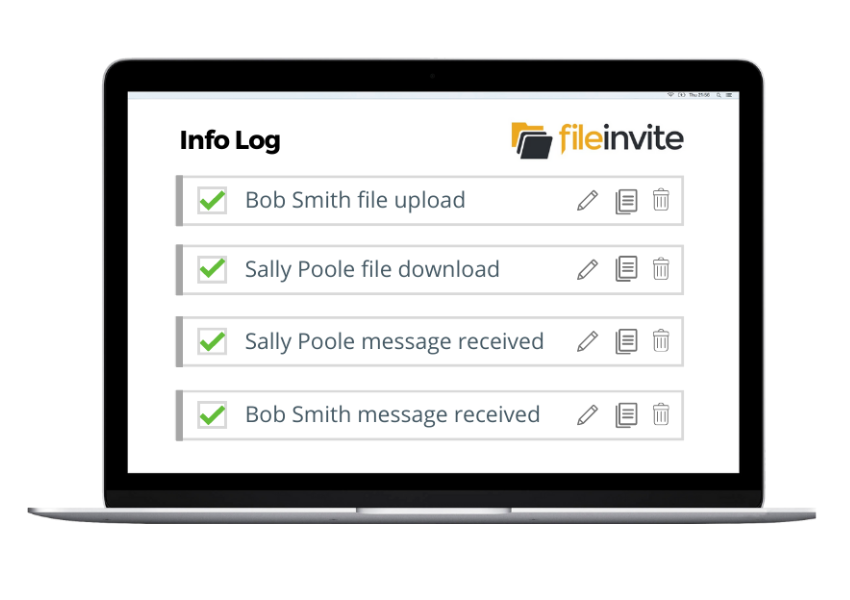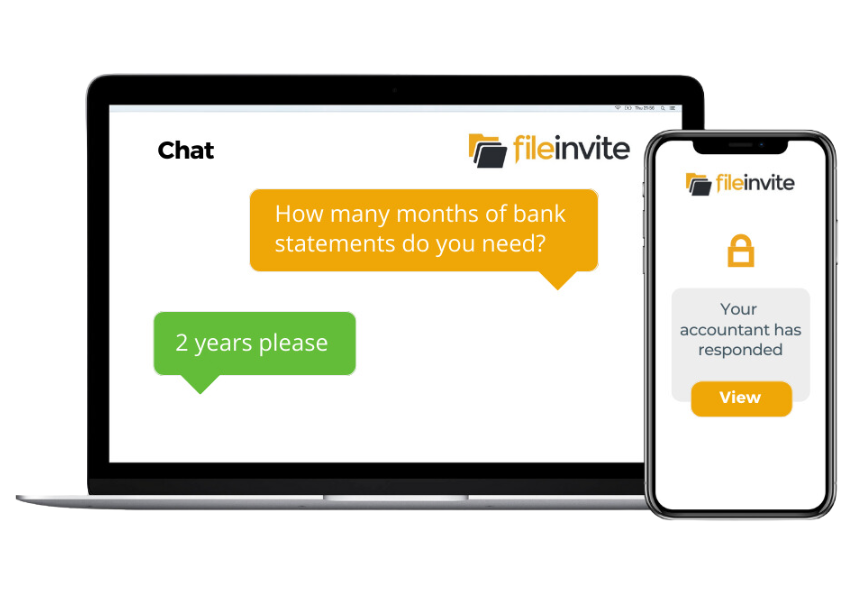 CENTRALIZE CLIENT COMMUNICATIONS
Consolidate all questions & answers into one central & secure portal
Collecting sensitive data on your behalf is what we do; both you and your clients should feel comfortable knowing FileInvite goes above and beyond best practices:
When it comes to centralizing your client communications, you can:
See all questions and comments from within your secure admin portal
Respond to any questions and comments from within your admin portal
Notify your clients that you've responded via an SMS notification (but for security's sake, they will have to enter their portal to respond)
Supercharge your workflows with FileInvite
Missing documents can make or break your ability to meet critical deadlines. Eliminate the stress of chasing down files, and swap your email checklist for a secure and user-friendly solution.