Sound Familiar?
It's frustrating to know that the time you're spending hunting down bank statements, ID, tax returns and pay slips could be the time you're generating new leads and making money for the business. Not to mention, hounding clients can be detrimental to the customer relationship and experience.
But, chasing and tracking documents you share with your clients is just a necessary evil of the mortgage broker business - isn't it? Well, maybe not.
A document collection system that streamlines all the mundane tasks for you, while also helping to ensure the privacy/security and compliance of your clients' information isn't a myth. It's called FileInvite and we're here to tell you all about it.
Document collection:
Chase your goals,
not your clients
As a mortgage broker, you're dealing with multiple clients and multiple documents on a daily basis - a flooded inbox and delayed documents are the norm. But in an industry where turnaround time for loan applications is key to success, you need to find a way to get on top of that paperwork.
No docs, no deal right?!
Document collection doesn't have to be challenging - in fact, the right system should even go so far as to enhance the way you and your business works. That's where document collection software for mortgage brokers comes into play.
Document collection software was built specifically to manage the collection, tracking and organisation of all the documents required from your clients. It allows you to digitally scan, organise and locate hundreds of mortgage and loan files all in one place - turning a disorganised document management system into a highly efficient system. And now, FileInvite has built an add-on specifically for the Mortgage Broker Industry.
With FileInvite, you can return your focus to what's important:
time with your clients and expanding your business.
David Windler from the Mortgage Supply Company, uses FileInvite to improve the way he and his team operate day-to-day.
The Mortgage Broker Add-on
The FileInvite mortgage add-on includes all the features you need to get up and running fast with loan document collection.
Bring fact find forms online to establish customers' needs.
Add digital signatures to disclosure documents.
Schedule automated follow up to get documents on time.
Automatically remove Tax File Numbers with TFN Redaction.
Get client bank statements via CashDeck or BankStatements.
Manage those all important client reviews and referrals.
Join our exclusive growth forum and lead generation platforms.
Save everything to your cloud for easy access.
And integrate with a CRM and aggregator workflows.
Start using FileInvite for FREE
No Credit Card Required. All Features Included
What are the benefits of using
mortgage document collection software?
Manually managing mortgage applications is a painful process, FileInvite removes those pains.
Here are the top ways document collection software can help improve your business processes: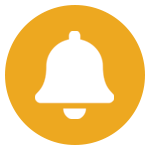 Save time: The right document collection system can help you save hours in administrative workflows. In fact, by using FileInvite you can boost business productivity by an average of 35%.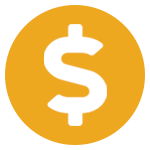 Save money: Getting time back allows you to work directly on your business in other important areas. Get more leads and improve the customer experience to turn those leads into full-fledged customers.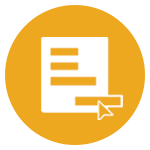 Client experience: Make document uploading easy for your clients and send them automatic reminders on upcoming due dates. The system also includes a sleek portal to manage all your information in one place.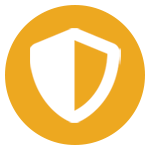 Ensure privacy and security: Emails are a vulnerable place to store sensitive information - FileInvite pulls important documents out of a messy inbox, ensuring your clients' personal information is stored in a safe, secure place.