STOP CHASING YOUR CLIENTS FOR DOCUMENTS
Document collection that's simple, fast and secure
FileInvite's simple, fast and secure document collection software gets documents, files and signatures back from clients, prospects and staff up to 80% faster than email.
Use smart notifications to set document due dates and send customized reminders over email and/or SMS, letting FileInvite chase your clients' documents on your behalf.
Your clients can use their secure FileInvite portal™ to easily upload their documents, signatures, files and data from any device.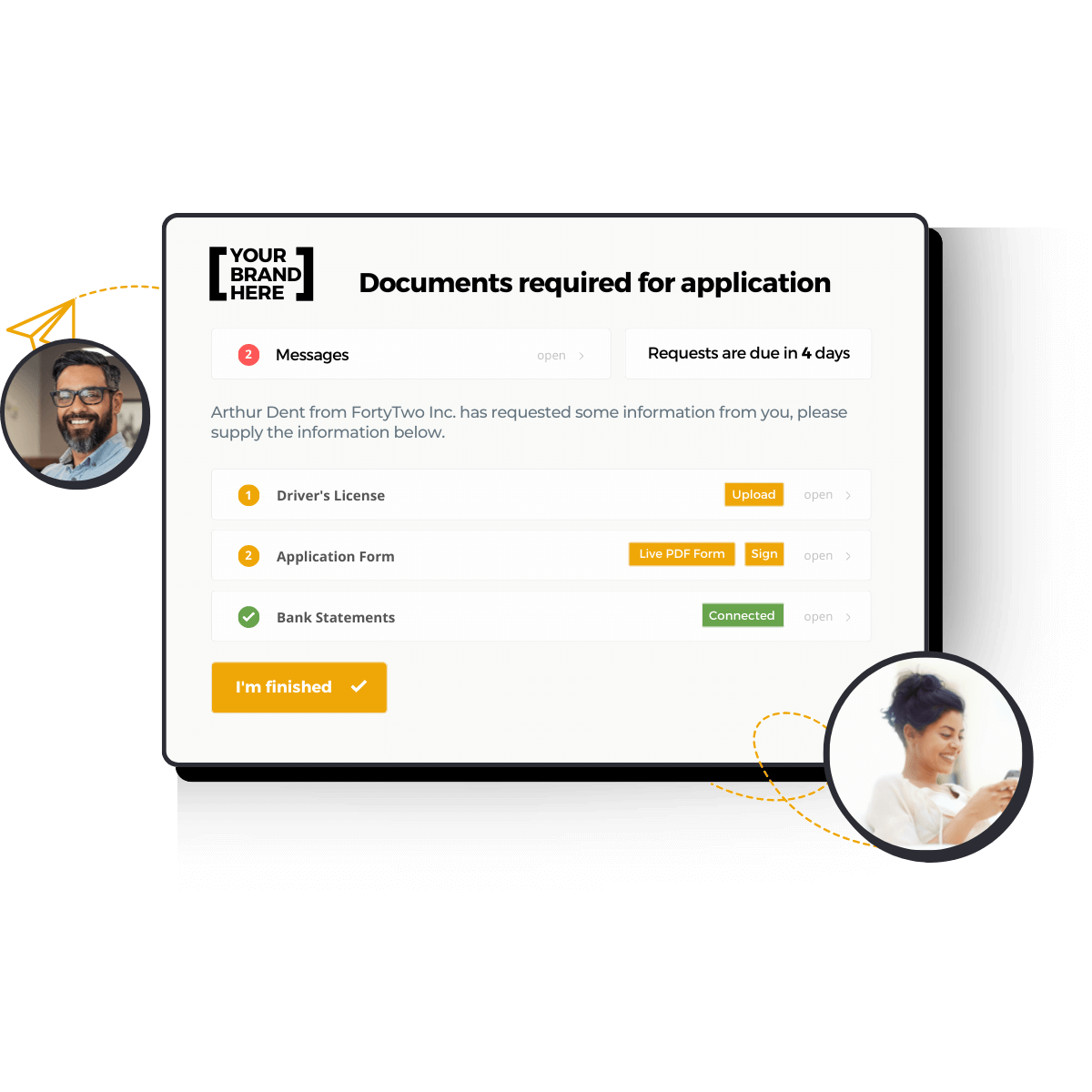 "Sending reminder emails, sifting through attachments, and chasing files distracts us from our core competencies. Using FileInvite eliminates this. It lets us focus on bringing insights and value to our clients."
It's time we retire email as the document collection standard
If your team is still using email to collect important files and documents, we're not here to judge. But we would like to remind you that you can do so much better than email.
Emails are messy: In fact, 46% of employees struggle to find the documents they need within their inbox. Just think of your clients' frustrations when they'll have to send their documents over to you again.
Emails aren't efficient: 50% of workers' time is spent creating and preparing documents for email. Just think how much staff time you waste on every new client.
Emails aren't secure: 91% of cyber attacks start with email. So why put yourselves, and your clients, at risk?
Thousands of companies across a number of industries trust FileInvite for their file, signature and document collection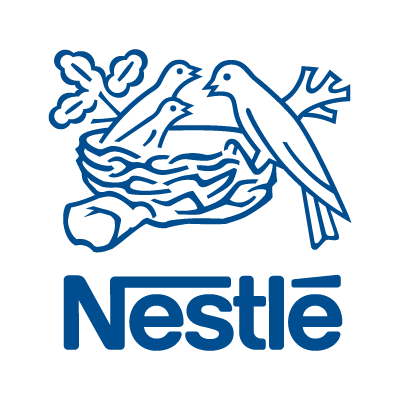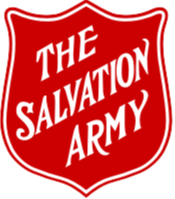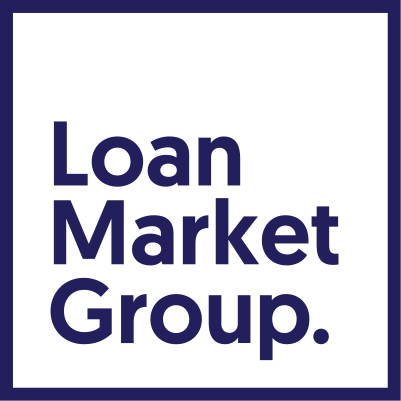 Stop chasing your clients, prospects and staff for documents
Regardless of the type of documents you need, and who you need them from (maybe you require bank statements from a new hire, a signed document from your new client, or proof of address from a prospect), the process of collecting documents doesn't need to be so painful.
In fact, document collection doesn't need to be painful at all.
With FileInvite you can use your document collection process to your advantage:
Providing a positive client experience from the get-go.
Giving your staff hours of time back each week.
Shortening your overall sales cycle and improving sales velocity.
"FileInvite has delivered massive efficiency gains for us. It's been a huge time saving that we never would have been able to achieve without it."
"I love the fact that you can receive larger documents all at once, as opposed to having to break them up by sending via email. There are no downsides that I could find and it does everything I need."
"We know from talking to our top brokers that this tool can save them anywhere up to two hours per application, so if you think about that, we've given well over 60,000 hours a year back to our brokers to be out there providing more service to more Australians."
"FileInvite has been a vital tool empowering our clients to easily provide us with the documents and information we need. Our clients also love the simplicity and flexibility of FileInvite - and everyone always knows what information is outstanding. We love FileInvite!"
Delight your clients with the FileInvite experience
What Is Automated
Document Collection?

Document collection is all about using digital tools to help manage client documents. These solutions are designed to streamline the collection of supporting documents, reduce handling errors, keep your data safe and compliant, and improve your overall productivity.

Around the office, it seems that we all want to get more done, in less time. Wasting time trying to find, share and secure important documents as they fly around between you, your staff and clients is the last thing you need. Not to mention there's the risk of a sensitive document accidentally ending up in the wrong hands. You'll have heard about file sharing solutions like Dropbox.

But modern file-sharing tools have evolved beyond what these common solutions offer, with more sophisticated, secure features for businesses who want to protect their brand and credibility, as well as gain more day-to-day efficiencies.

On this page we cover all you need to know about automated document collection tools, and what to look for to suit your specific needs.
What Is Document Collection Software?
Document collection software refers to online platforms used to electronically gather necessary documentation from client users. Though it has applications in a variety of industries, document collection software has become common in banking and financial services, where clients are required to submit large portfolios of sensitive documentation.
For example, in loan application processes, lenders who offer clients online portals to securely provide information eliminate the hassles and time lost to submitting hard copies or separate email attachments.
The kinds of documentation collected by such systems will vary widely by industry and use case. In the case of financial institutions, submitting digital loan applications is an example of a document collection. A fully featured collection platform would also extend to clients the ability to digitally submit all the accompanying personal documents necessary to complete the application, streamlining the process and allowing clients more direct control.
Document Collection Software and Email: The End User Perspective
Like all business solutions based on new technology, document collection software delivers the most where it connects with the perspective and experience of the end user. For example, in comparison with the digital exchange of documentation via email, document collection platforms may seem at first glance like an aesthetic rearrangement of the same technological capabilities – users transmitting digital assets remotely.
More than half of the world's population already uses email and for white-collar office workers, email continues to be the primary preferred channel of collaboration for 92% of users. Nevertheless, this is a case where it is easy to mistake convenience – using a technology everyone is already familiar with – for efficiency. Using email for document collection leaves users at both ends – clients and those handling their cases – saddled with the burden of remembering every document and every deadline, a scenario in which dead time accumulates and mistakes get made.
Where sensitive data is concerned as it is in loan applications, student applications, and human resource onboarding documentation, the use of email also exposes clients to risks they may not understand. In the shift to remote work, the use of email as a collection and collaboration tool has expanded. At the same time, 93% of respondent organizations report having experienced an email data breach in the last 12 months. Additionally, few organizations have the in-house IT resources to prevent further breaches going forward.
What Should a Document Collection Software Do?
Reduce inbox clutter
Automated document collection is one of the easiest ways to reduce a cluttered inbox since it avoids the drip feed of multiple emails with different attachments and hours of sifting through to see if you need to chase for a missing document or request an update. Using a tool like FileInvite means email attachments are stored into a separate file, which means no more hunting for missing attachments.
Manage requests for documents
If your business depends on clients sending you documents, for example to support loan applications, you'll know how frustrating it can be to make sure everything gets sent in on time, in the right format. Document collection systems make these processes easier, by providing clear instructions and timely reminders about what needs to be provided, and when.
Improve file structure and organization
A significant amount of an employee's time can be wasted hunting for documents that have been poorly labelled or misfiled. Document collection systems ensure files get saved the right way, each and every time. They can bulk rename PDF files and even convert other files into PDFs - for example, a photo - and then rename and save according to an agreed set of rules.
Approve client documents faster
Document collection software can improve workflows and processes by providing businesses with customizable forms, templates, and checklists that ensure the collection of all necessary client documents. Moreover, document collection software can track and analyze data related to document collection and approval, allowing businesses to identify bottlenecks and optimize their processes for faster approval times.
Which Roles Can Benefit from Document Collection Tools?
Accelerate Your Document Collection with These Resources
Document Collection Software: 4 Must Have Features and Capabilities
While organizational needs will vary by use case, there are four non-negotiable features any reputable document collection software must offer: Bank-grade security, the ability to go paperless, easy-to-use statuses, and being able to integrate with your existing tech stack.
LEARN MORE
Document Collection for Commercial Lenders: Which Tools Most Improve the Experience?
Document collection tools can do more than just collect documents and data - commercial lenders can use them to actually improve their loan processes. Some of these tools may be more accessible than you might think.
LEARN MORE
Delight your clients with the FileInvite experience