As a mortgage lender, you're likely working with multiple clients at any one time. To process and close their mortgages, you need a host of documents. The busier the season, the more documents you're juggling and trying to manage in your email inbox.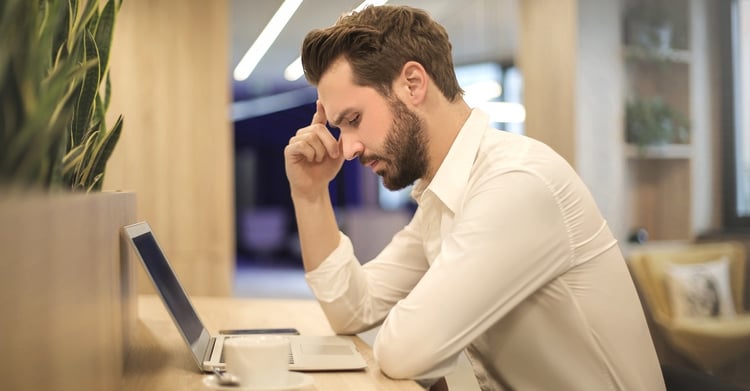 You're also dealing with compliance regulations on how quickly and securely you provide key documents to borrowers. Data security is both a major compliance concern and a growing concern with clients who read of data breaches on a daily basis. In addition, stricter enforcement has increased the cost of originating mortgage loans.

At the same time, borrowers expect a fast closing process. This growing pressure often contradicts the need to securely manage documents. And traditional mortgage lenders are also competing more and more with online lenders that promise a quicker and easier closing process.
Is it secure emailing loan documents?

For years, borrowers have relied on email to expedite the process of signing and returning closing documents. But as lenders take on more clients and those clients have to send more documents.
Borrowers send lenders a lot of personal, sensitive information, a lot of it via email. Lenders have a responsibility to clients to keep that information as organized and secure as possible.
What potential risks am I opening myself up to?

Relying solely on email can cause a host of problems, such as:
An email with attached financial information meant for one borrower could get accidentally sent to another.
A lender may accidentally delete an email, then have to ask the borrower to resend the information. This could lead to a lack of confidence in the lender by the borrower.
Borrowers or lenders losing emails in their inboxes and not responding in a timely manner.
Emails containing sensitive information not being encrypted.
Borrowers accidentally sending their information to the wrong email address.
Email may still be the fastest way to correspond with clients, but the security issues around relying on email can be averted by better managing your workflow and your borrower data. Technology is now available to help you do both.
What's the alternative to email?
With FileInvite every file is automatically encrypted when stored in the cloud as well as during upload. FileInvite is many times more secure than sending via normal unencrypted email.

By relying on automated platforms like FileInvite, you can:
Ensure that emails with sensitive financial information are encrypted and secure.
Remove much of the human error that occurs when manually collected, storing and transmitting documents.
Better ensure that you request all of the necessary documents the first time, which reduces instances of having to request additional documents you forgot to ask for.
Instantly see the status and progress of your document collection efforts. No more sifting through your inbox to see if a document arrived and no more asking a client for a document they already sent you. You can also keep all key parties in the loop throughout the process.
Sync the collection platform with a secure cloud storage platform.
"The whole thing just makes you look more professional," said Sarah Bloxham of Let's Talk! Mortgages & Insurance, about using FileInvite. "Sending emails out that are a page and a half if you printed them out and then some little attachments, it just looks really unprofessional."


Ensuring borrower data is private and secure can be a daunting task for mortgage lenders. However, it can be made easier by relying on advanced technology designed specifically for the transfer, storage and security of these documents.