Your workflow, powered by FileInvite.
Install powerful integrations in a few clicks or build on FileInvite's easy-to-use robust API

Reduce cross-platforming Save your staff hours each week No IT projects required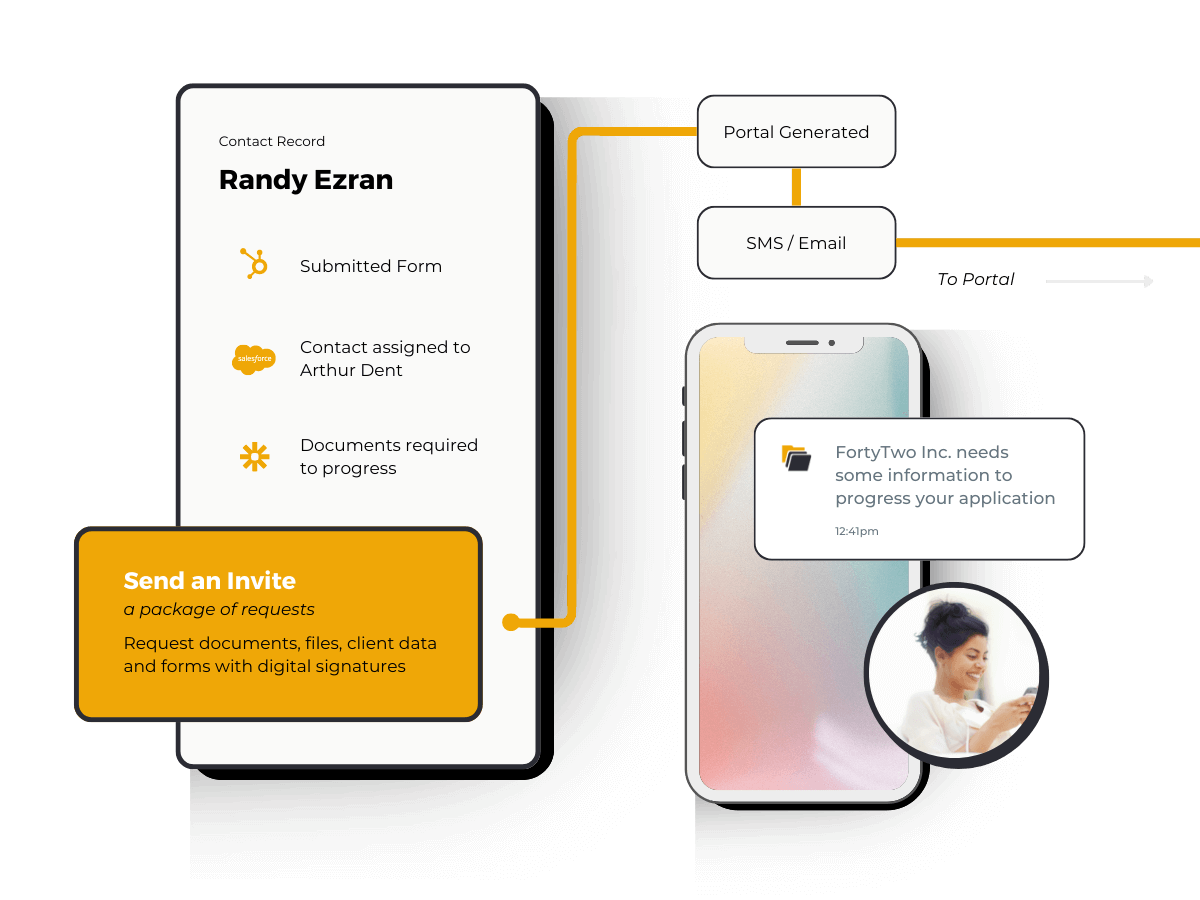 Build on the FileInvite API
Get access to our world-leading document collection API, used by some of the largest financial institutions in the southern hemisphere.
FileInvite powers 200,000+ loans annually
Over 1 million FileInvite Portals™ served
Get documents back 64% faster
"We know from talking to our top brokers that this tool can save them anywhere up to two hours per application, so if you think about that, we've given well over 60,000 hours a year back to our brokers to be out there providing more service to more Australians."
- Rainer Rhedey, Chief Digital Officer

A secure portal that your clients can access from any device
Request documents, live forms with signatures, files and data from clients.
Send an Invite (a package of requests) to your clients, who will be sent a FileInvite Portal™ to upload your requests.
FileInvite will remind them to upload your requests by the due date using Smart Notifications.
Send and manage Invites via your CRM and receive processed documents in the cloud.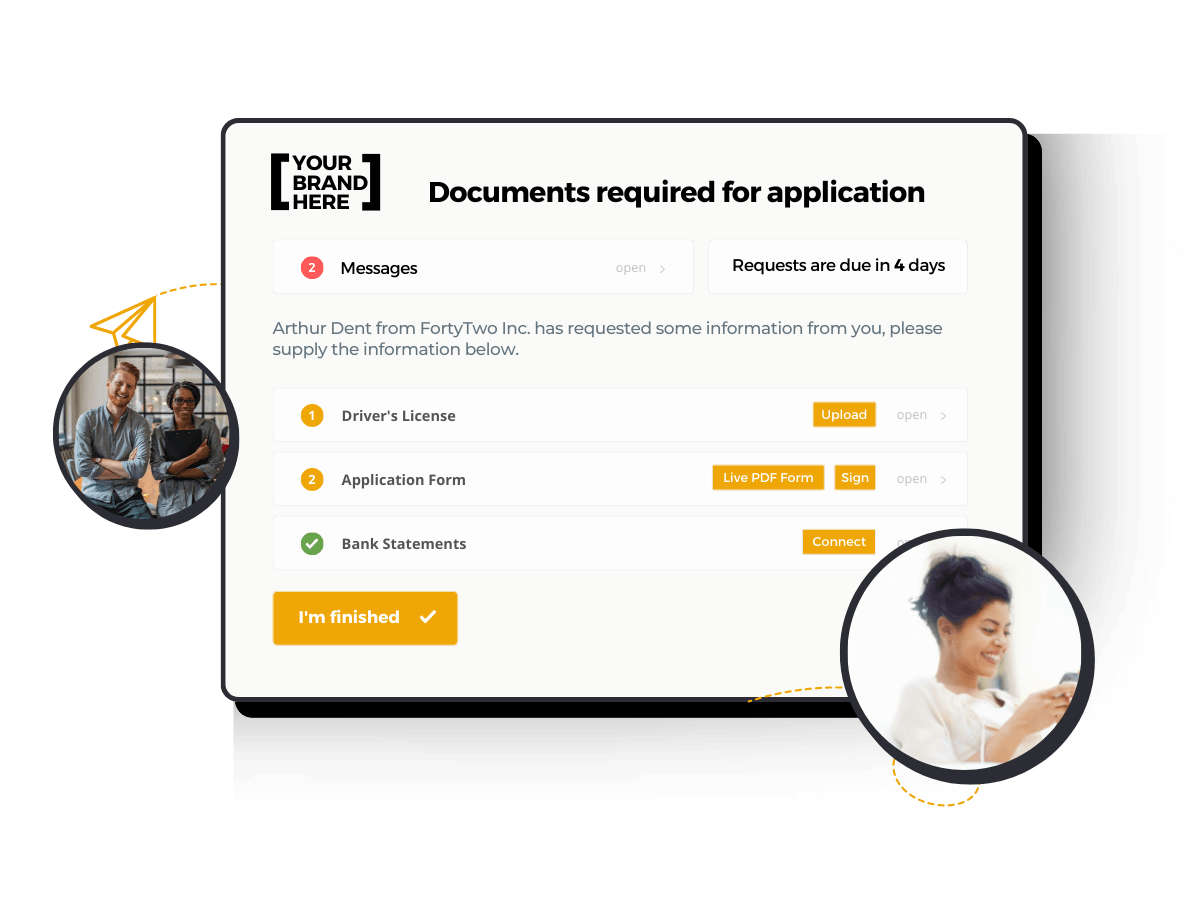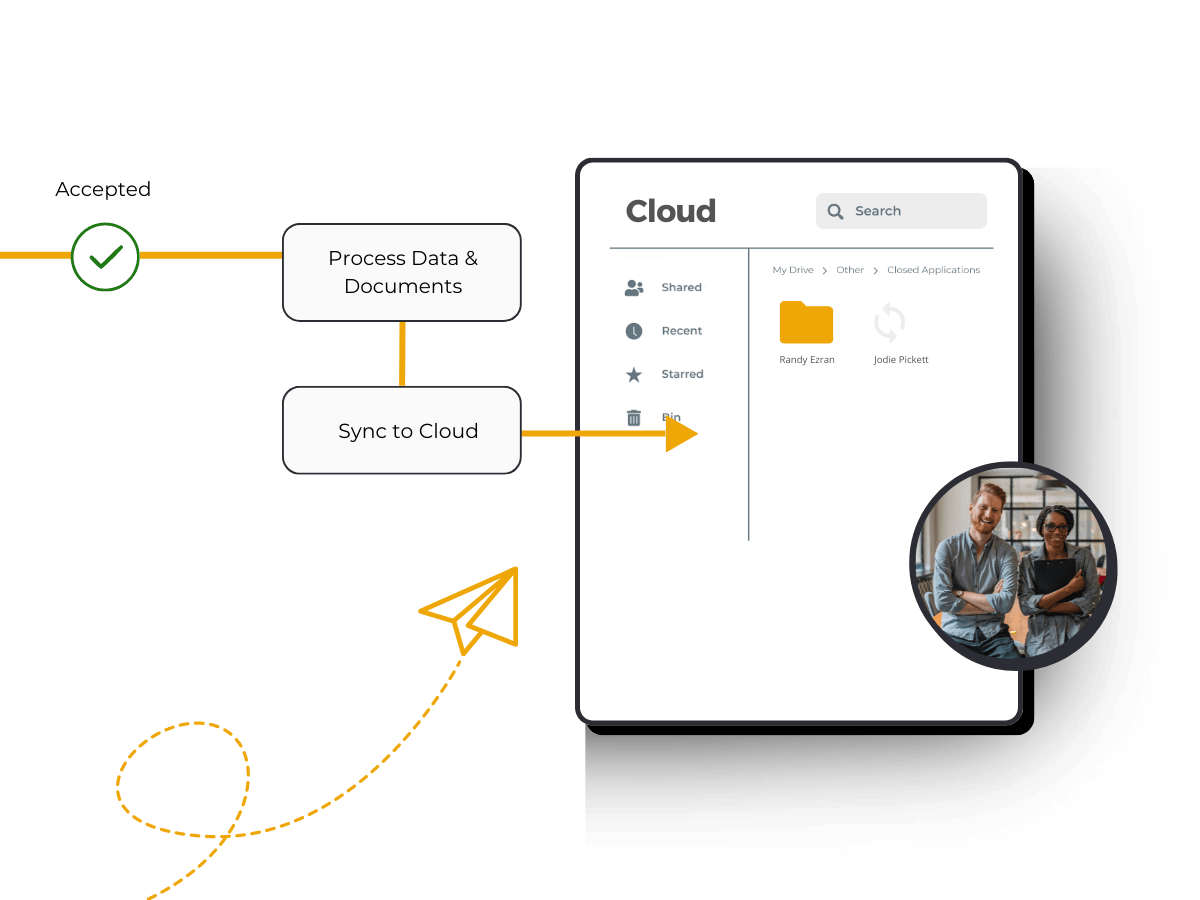 Sync returned information to the cloud
Once requests are returned and approved, files are processed and sent to your desired destination.
Get documents back exactly where you need them, when you need them so you can keep moving forward.
FileInvite offers out-of-the-box integrations with Dropbox, Google Drive, OneDrive, Box & more.
Out-of-the-box integrations
Box
Link your Box account with FileInvite to save and access all your files from the Cloud.
LEARN MORE
CashDeck
Link your CashDeck account with FileInvite to automatically and securely retrieve your clients' bank statement data.
LEARN MORE
OneDrive
Link your OneDrive account with FileInvite to save and access your files from the Cloud.
LEARN MORE
Something Missing?
If you have questions about the integrations listed on this page, or don't see a specific integration, reach out to our team for answers.
CONTACT US
DEVELOPERS
Leverage FileInvite's API to deliver a world-class service
FileInvite integrates with thousands of technologies via our enterprise-grade API, allowing our data and document collection system to function seamlessly alongside your custom system, CRM or LOS. This level of integration:
Easy-to-use robust API
Reduce cross-platforming
Enable smoother communication with clients
Get documents back 64% faster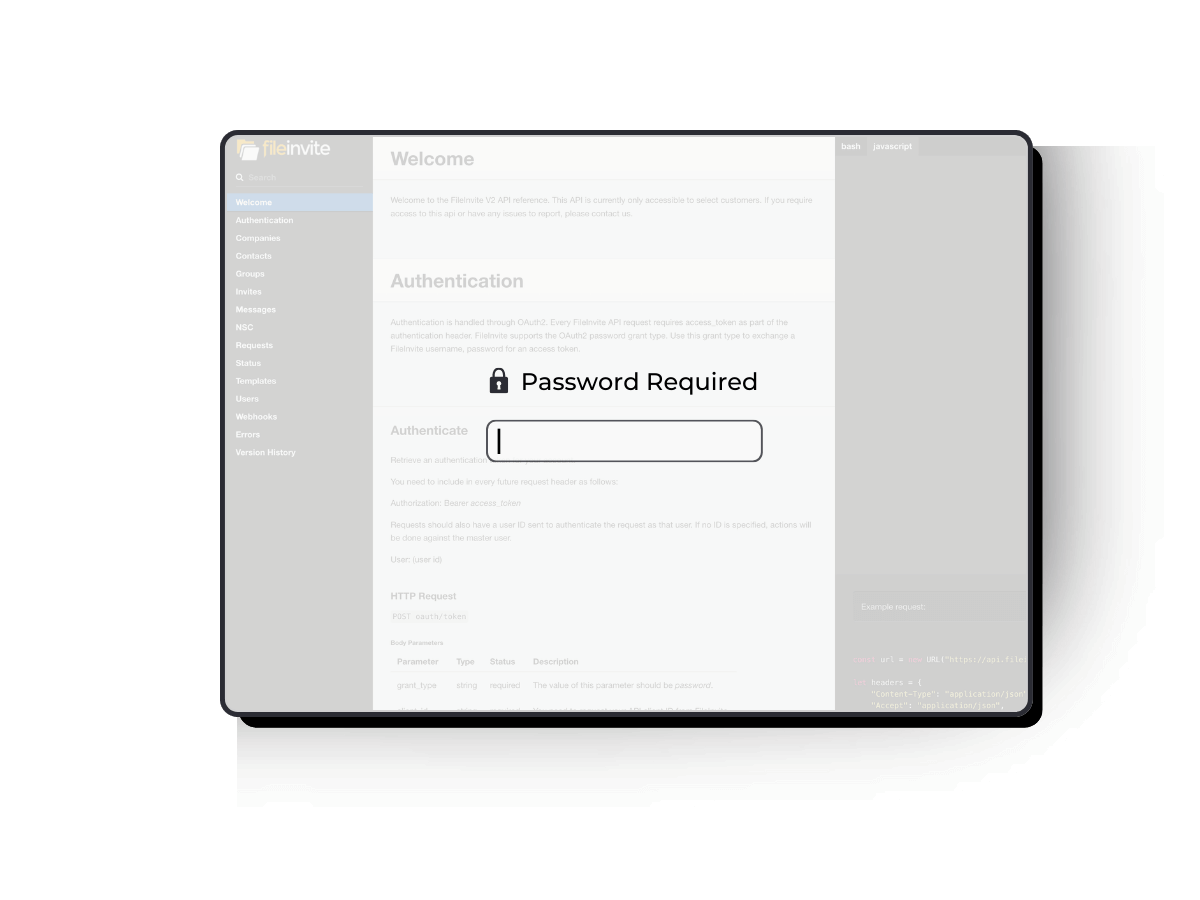 GUIDE
How to integrate FileInvite with your existing systems via Zapier or custom API
Want to connect FileInvite with an app outside of the currently supported integrations? We recommend using Zapier, a simple service for making your own custom app connections.
LEARN MORE
Delight your clients with the FileInvite experience