Stop chasing your clients for documents
Let FileInvite do that for you. No more follow-up calls, manual emails, post-it notes, friendly text reminders, or 'quick check-ins'.
SET DUE DATES
No more overdue requests
Set due dates for your document requests and let us do the reminding.
Approve or reject documents and let our follow up algorithm chase clients for you.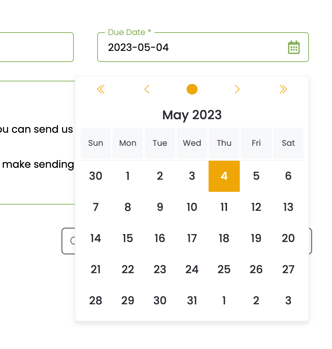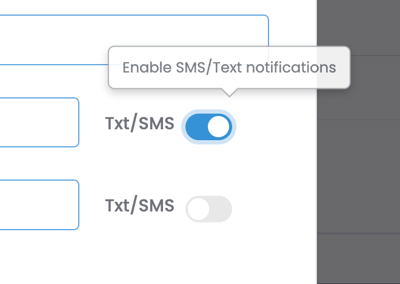 SMS REMINDERS
Beat busy Inboxes
Keep clients informed via email and text messages when requesting documents.
SMS messages direct your clients straight to their mobile-optimized client portal on their phones.
SEND REQUESTS IN BULK TO MULTIPLE CLIENTS
Set and forget
Don't miss month-end or year-end deadlines. Schedule recurring requests to get documents, tax returns or renew contracts.
Use FileInvite's Bulk Request™ feature to send the same request to all of your clients, in one go.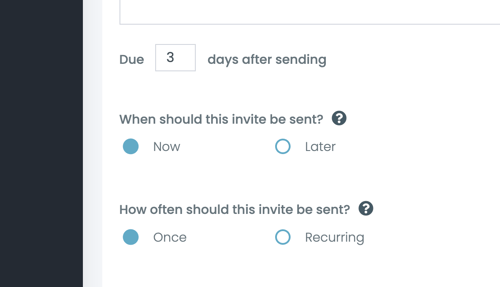 RESOURCES
Automated Document Collection Resources
BLOG
How Aprio Cloud Automates Accounting And Financial Document Requests
We caught up with Alexandra Jumper from Aprio Cloud to understand the impact of implementing FileInvite across an Outsourced Accounting and Financial Services firm.
"Collecting client documents was totally a pain. We would kind of email back and forth with the clients and then they would get lost in what they had and had not submitted. We had clients uploading stuff directly to Box and kind of just keeping a running list through email.

From a client experience standpoint, that's not great at all! There are a lot of times where we're asking for things and they get lost off the list through lots of email threads. We're all about, efficiency and the cloud and what we had was neither efficient nor cloud-based.

So that's what led me to look for a solution. FileInvite is super intuitive. We cater to remote working entrepreneurs and small businesses. They're not keen to take on anything they consider convoluted or complex. I think what's great about FileInvite is that it's simple. It helps us stay organized and it's user-friendly."
READ MORE
LEARN
What is Automated Document Collection?
All you need to know about automated document collection tools, and what to look for to suit your specific needs.
LEARN MORE
GUIDE
How to Update the Due Date & Reminders
So that client didn't quite get things done before the Due Date? Or maybe they just need a bit more time. Not to worry, Changing the Due Date and Reminders for an Invite is a sinch, this guide will show you the process.
LEARN MORE
Powerful features to upgrade your document workflow
FILEINVITE
Saving thousands of customers hours each week
"The amount of time that an employee is required to spend on a case has been reduced by more than eight times."
"Sending reminder emails, sifting through attachments, and chasing files distracts us from our core competencies. Using FileInvite eliminates this. It lets us focus on bringing insights and value to our clients."
"Sometimes there is an opportunity to work smarter rather than harder. FileInvite has delivered massive efficiency gains for us. It's been a huge time saving that we never would have been able to achieve without it."






Wow your clients with the FileInvite experience