Create FileInvite
Create a FileInvite in a matter of minutes. You can select the type of information you require and customize it to your requirements. You can also create templates for repeat use.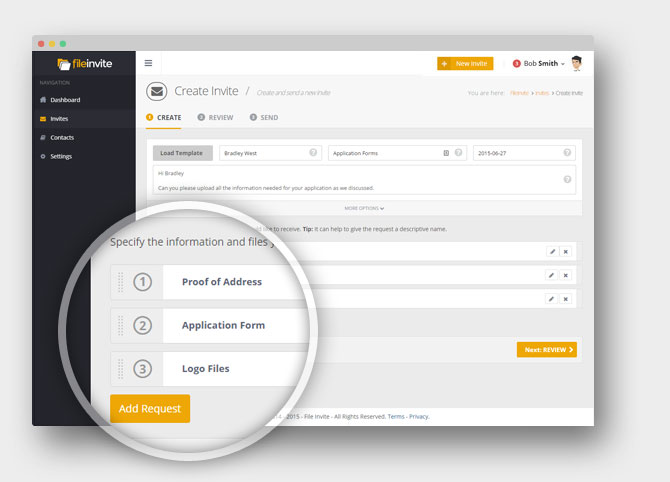 Send FileInvite
Once you have created a FileInvite you can send it to your client. You can view the status and progress of each invite e.g. sent, viewed, in process and complete.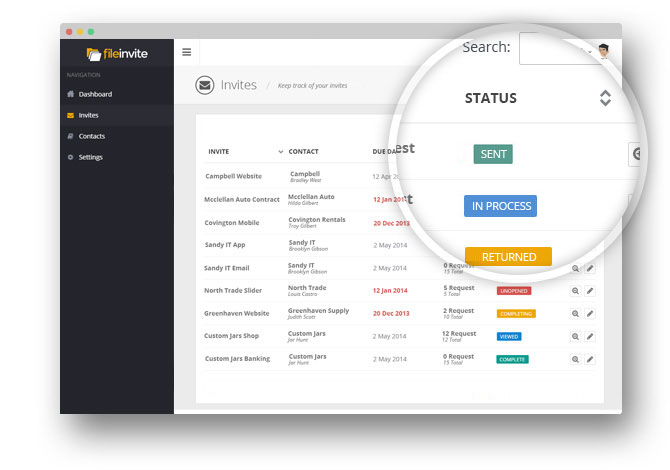 Automated Reminders
Set up and send automated reminders to your client. This helps to ensure you receive the information required from your client on time - no more delays.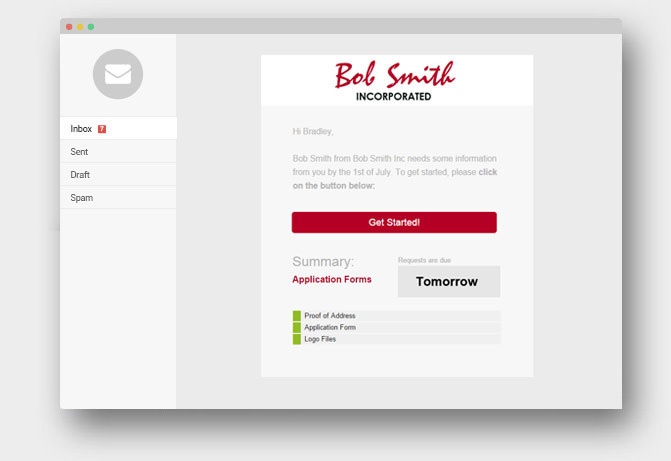 FileInvite Returned
Your client receives a link and uploads and completes the information you have requested. Your client can send a message or ask a question at any time through the app.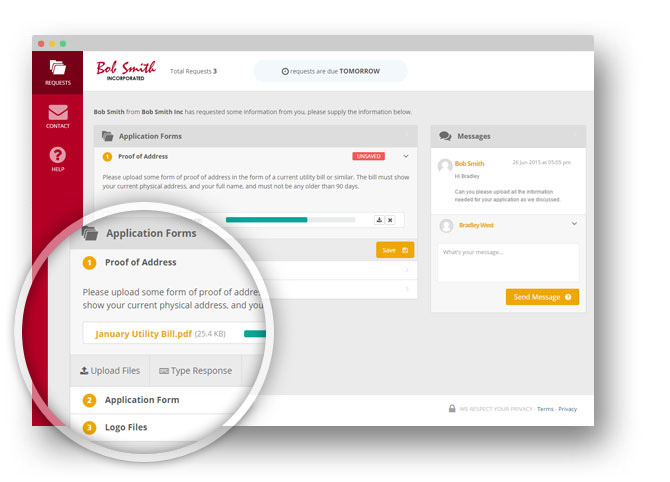 Download Files
You can download any files and information that have been completed through FileInvite. You can also automatically sync with your favourite cloud storage e.g. Dropbox.