OVER 1 MILLION PORTALS SERVED
Gather all the documents, signatures, and data you require up to 80% faster
Save 1 day, each week

Increase application completion rates by 34%

Over 30 million files securely collected
Teams large and small rely on FileInvite
Some of the world's leading financial enterprises trust FileInvite to secure their sensitive information.
FileInvite is GDPR and FERPA compliant, SOC-2 certified, and securely hosted on AWS.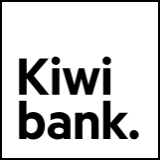 Spend less time chasing files and more time wowing clients
Eliminate the monotony of back-and-forth emails and inefficient systems when gathering client information. Get hours back each week as FileInvite handles the most time-consuming work for you.
Request documents, signatures, files and data from your clients in a secure, integrated platform. Set a due date and send your requests. Your clients receive an email with a link to their own secure client portal, they are then guided through an intuitive portal experience where they can action your requests.
Your clients will receive reminders to complete your requests as your due date approaches. You can customize the frequency and messages on these notifications, decide whether you would like your clients to receive email and text notifications, and you can easily send returned files back to your client for revision until they are correct.
Returned files are renamed per your naming conventions, converted to PDF and can be synced with your cloud storage solution out-of-the-box.
Never worry about improper formatting again. FileInvite can automatically convert your returned documents to PDF.
You set the naming conventions of each request you make, so when your requests are returned to you – it's clear what they are.
Easily request single or multiple-party signatures on contracts, agreements, and applications.
Customizable Notifications
Set the frequency of email or SMS notifications that your client receives.
Create digital versions of your paper forms. Your clients complete them online through their dedicated portal.
Never lose track of documents because a team member is away. Transfer Invite ownership to a team member in one click.
Request, review, approve and manage documents in one dashboard.
Request multiple documents from multiple clients in one go.
37
K+
5-star reviews from FileInvite Portal™ users.
30
M+
Over 30 million files securely collected
10.5
h
Average 10.5 hours saved per week per user
1
M+
Over 1 million FileInvite Portals™ served
Stop chasing clients for documents
Easily request files, documents, live forms & signatures from your clients – set a due date and save hours as your requests are returned to you effortlessly.
Request all the files you need in one system
Your clients are guided through an intuitive portal experience and followed up with friendly reminders as your due date approaches.
Learn More
Make contracts a breeze with digital signatures
With FileInvite's legally-binding eSignature technology, you can easily request single or multiple-party signatures on contracts, agreements, and applications. FileInvite was named an emerging favorite in 2021 & 2022 for Gartner's Capterra Digital Signature category.
Learn More
Integrates FileInvite with your existing tools
Sync returned files with Google Drive, Dropbox, OneDrive, Box & more. And use API or Zapier to send returned form data to your desired destinations.
Explore API & Integrations
Send your first Invite in less than 5 minutes
When you want to collect information from someone, you create an 'Invite'.
Within that 'Invite' you can request as many different files, documents or digital signatures as you need.
FILEINVITE
The
gold

standard for requesting information
"The amount of time that an employee is required to spend on a case has been reduced by more than eight times."
"Sending reminder emails, sifting through attachments, and chasing files distracts us from our core competencies. Using FileInvite eliminates this. It lets us focus on bringing insights and value to our clients."
"I keep files out of my inbox and easily managed with FileInvite. It sets auto-reminders for my clients and I can customise the list of items I'm asking for to simplify the process. It also links to my other software like Box, Dropbox and Google Drive."
Recommended for you
Helpful articles, resources, and guides to help you optimize your document workflow.
Press Release
FileInvite brings world-class data privacy and security protection to collection of sensitive personally identifiable information (PII) and protected...
Privacy & Security
The California Privacy Rights Act (CPRA) recently went into effect. U.S. businesses should familiarize themselves with the restrictions around data...
Privacy & Security
Use technology to streamline rote manual tasks in your CDD and KYC processes by gathering and analyzing customer information efficiently.
Wow your clients with the FileInvite experience