Document Portal
A secure document portal that your clients can access from any device.

Delight your clients with security and simplicity
Request all the files you need from your clients in one system. Your clients are then guided through an intuitive portal experience and followed up with friendly reminders as your due date approaches.
OPTIMIZED FOR EASE-OF-USE
Access on any device
It's so easy for your clients to access their own secure portal and see the information requested, messages, and outstanding items. They can upload files, use their smartphone camera, and even complete and sign documents digitally.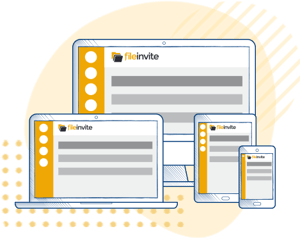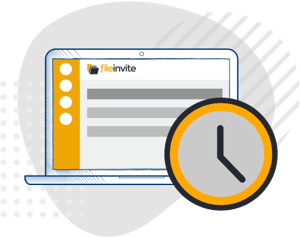 QUICK SETUP
A new portal in seconds
Create an individual, secure document portal for every new customer. Share files, choose document permissions, add signature requests and switch password protection on or off as needed.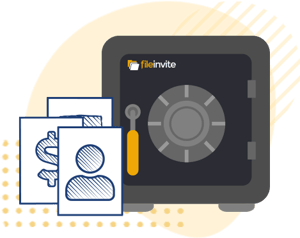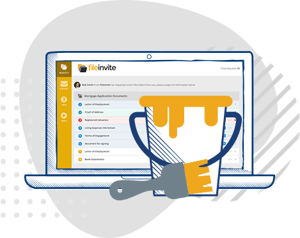 CUSTOM BRANDING
Add your own branding
Build client trust with your own branding, including your logo and tones. Make it your own and add a personal touch to introductions, messages and alerts.
RESOURCES
Document Portal Resources
GUIDE
Client Portal Software: A Guide To Choosing The Right Solution
Storing, sending, and receiving your documents in a secure, safe, and independent portal can enhance data collection and analysis. Client portal software creates a new portal for every customer, automates data collection, simplifies document access, and boosts document security.
Here are 5 factors to consider when purchasing client portal software.
LEARN MORE
BLOG
5 Ways to Improve Commercial Lending with a Secure Client Portal
Here are 5 ways you can use automated and secure client portals to improve the customer experience within commercial lending.
LEARN MORE
BLOG
How Much Does a Secure Document Portal Cost a Regulated Business?
Choosing a secure document portal can be tough. Here are some options (and their costs) to consider when deciding between client portals.
LEARN MORE
Discover more powerful features
Power up your workflow with easy-to-use automation.
FILEINVITE
Trusted by thousands of happy customers
"The amount of time that an employee is required to spend on a case has been reduced by more than eight times."
"Sending reminder emails, sifting through attachments, and chasing files distracts us from our core competencies. Using FileInvite eliminates this. It lets us focus on bringing insights and value to our clients."
"Sometimes there is an opportunity to work smarter rather than harder. FileInvite has delivered massive efficiency gains for us. It's been a huge time saving that we never would have been able to achieve without it."






Delight your clients with the FileInvite experience