Client Portal
Client Portal Software: A Guide To Choosing The Right Solution
This client portal software guide will help you understand 'must have' features and choose the best customer portal solution for your needs.
---
Customer data is the key to superior service delivery and business growth. However, your business can lose critical customer information, or leave this information exposed, during the gathering or storing of client data. For instance, 91% of cyberattacks begin with a phishing email.
Storing, sending, and receiving your documents in a secure, safe, and independent portal can enhance data collection and analysis. Client portal software creates a new portal for every customer, automates data collection, simplifies document access, and boosts document security.
Here are five factors to consider when purchasing client portal software
1. Cloud-Based
Cloud based software includes data, servers, networks, and virtualization that are accessible via a web-based portal. When you choose cloud-based client portal software, you can create, access, edit and send a new client portal to your clients at any time and from anywhere.
The software scales to meet your needs in terms of users, storage and the number of client portals you create for customers. In addition, the cloud based software providers will upgrade and maintain the software for free. This eliminates the need for an internal IT team or costly onsite servers. It also ensures the platform you have is constantly improving, the client experience is constantly improving and security is kept up to date.
Also, the documents and data captured and shared via client portals can be easily integrated with cloud based document storage platforms, such as Box, Dropbox, and OneDrive.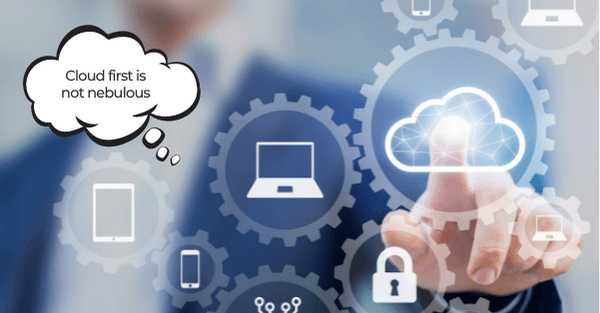 2. Digital Signature
Incorporating Digital or eSignature capabilities into your client portals reduces the need for signing and printing hard copies of documents. At the same time, you can easily verify the signatures on forms and other documents by using the public key. Moreover, multiple parties in different locations can simultaneously sign the same document.
A digital signature solution uses a mathematical algorithm to generate a private and public key. The private key is secret and only accessible by the user. On the other hand, anybody can access the public key and use it to authenticate the signature. When a user signs a document, the digital signature will record the time and document content. If the content changes after signing, the signature will become invalid.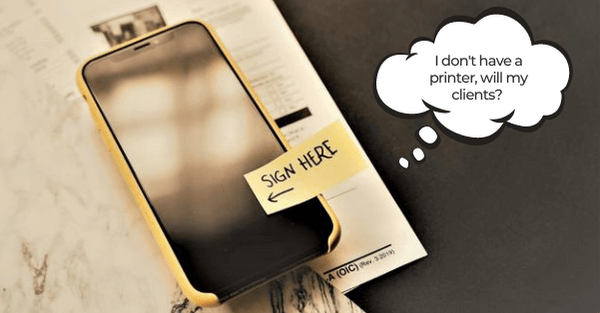 3. Digital Forms
Digital forms reduce expenses since you don't have to print and store paper forms. It is also easier and faster to verify the accuracy of digital forms. With the client keying in values the margin for error in interpreting handwritten forms is eliminated.
Digital forms have additional advantages, such as time tracking, location tagging, and digital signature insertion. Once you have collected the data digitally, calculations and data manipulation are far easier. Similarly, live data synchronization enables subsequent steps in your process workflows to be updated with client data automatically via integrations or an API.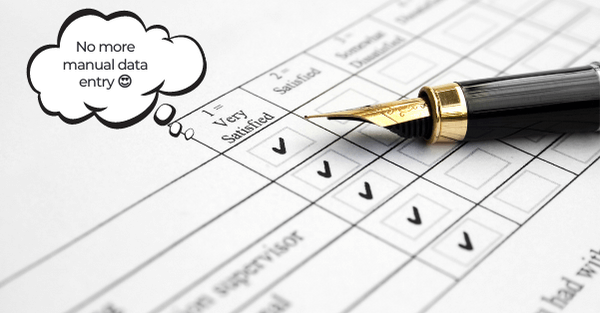 4. Master Templates
Using a different template for every client or project is time-consuming and costly. That is why you need master templates with standard procedures and consistent branding. Great client portal software will enable you to create and set master templates for common client engagements.
Your clients will easily work on documents that have a uniform structure and appearance, making it easier for them each time. Templates can also ensure that the entire team meets with any compliance or regulatory frameworks that your business must adhere to.
Not only do templates speed up portal creation, they also aid in reducing processing time. For instance, team members can quickly locate certain aspects and pinpoint any data changes. Moreover, if you get the right customer portal software, you will be able to save forms, messages, and documents for later use too.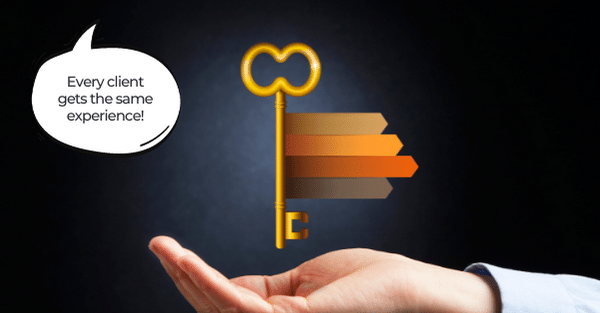 5. Chats, Reminders, and Due Dates
In today's world we all suffer from clogged email inboxes. It's hard to reach your client and harder still to make interacting with their portal a priority. The document submission process will be faster if clients receive timely SMS and email notifications. When you use effective client portal software, you will be able to set submission timelines and due date reminders. An algorithm will automatically send a reminder notification to the client when the deadline approaches, reminding them of outstanding items.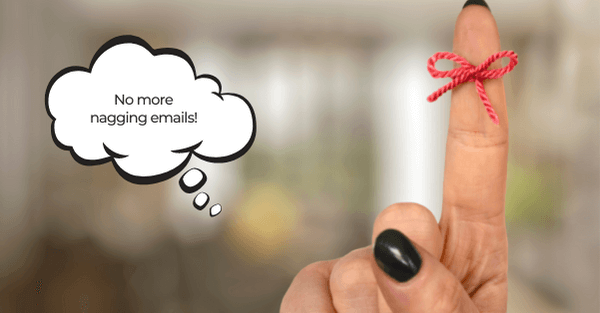 You should also choose a system that has chat features. With chat, you will quickly communicate with clients and respond to their queries. In addition, integrated chat enables all records regarding the process to be stored for future reference in a single platform.
Complete client portal software guide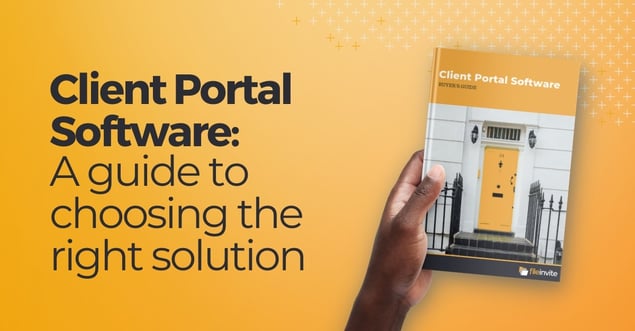 To learn more about choosing the right portal, download a copy of our complete guide to comparing client portals here.
Topics covered include:
Accessibility From Any Device
Speed Of Deployment & Security
Custom Branding & White Label
Replicable Templates
Digital Forms
e-Signatures Or Digital Signatures
Due Dates, Reminders & Chat
Audit History & Logs
Cloud Storage
Integrations & API
Get Started Today
FileInvite is a cloud based client portal software that you can use to gather and share client information.
Start your free trial today and see how easy it is to streamline document collection with your clients.