Keen to talk to a FileInvite expert?
Here at FileInvite we pride ourselves in offering seamless document and information collection from clients.
We have customers ranging from single owner operator businesses through to nationwide banks with thousands of employees, and everything in between. Our solutions enable companies to scale in users, administrators and volumes of documents and information collected as demand grows.
With a dedicated Customer Success Manager, white label solutions, custom URLs, integrations and stand alone instances, we'd love to discuss how FileInvite can best meet your needs.
Contact us to explore how we can implement FileInvite across your organisation and address your company's needs.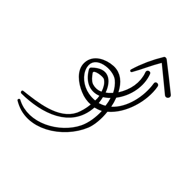 ---
Scale your company with FileInvite
Hear from David Windler, Mortgage Broker Of The Year
David's team at The Mortgage Supply Company manage 80 to 90 clients a week using FileInvite!
Hear from Joel Wyld,
Director of Peasy
Joel significantly improved conversion rates and processing times through automation.