The onboarding process is crucial to ensuring customer success. So many companies want to save trees and adopt paperless onboarding when bringing a new customer into the company.
Here's our take on how to go about digitizing your onboarding.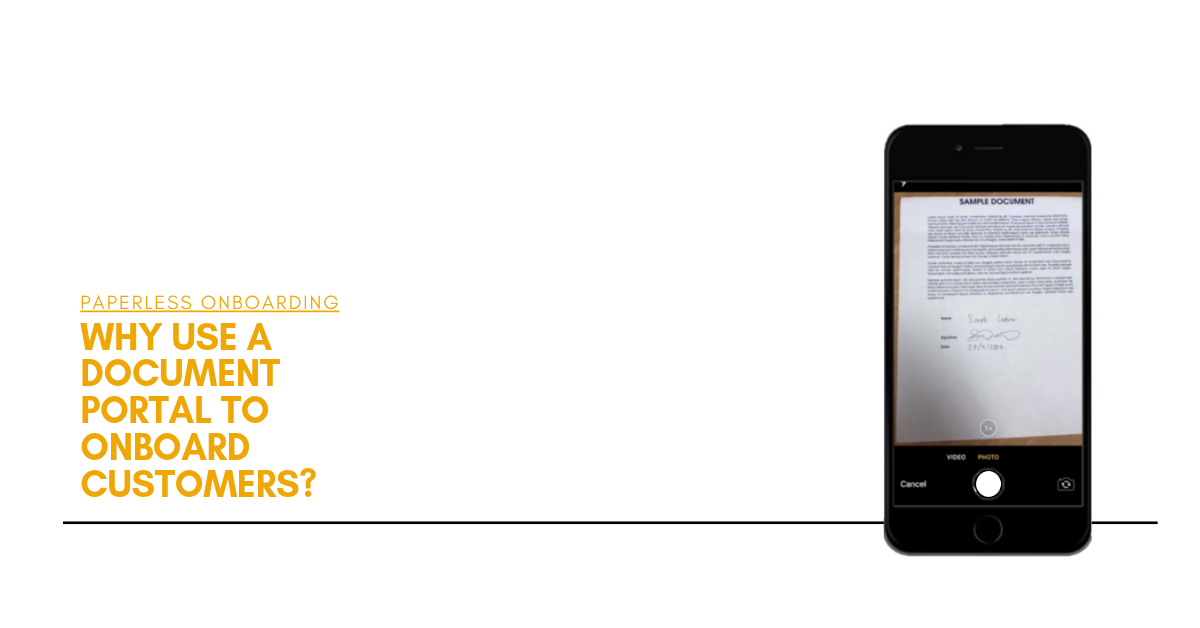 If your clients are subscribing, becoming a member or signing up for your services you'll have a checklist. Probably it's equally as long and complicated as your service or product is.
It includes questions, a contract, and no doubt supporting document and files you need to collect to complete their setup.
Digital is the best format for storing and re-purposing this information. Things you must know before you even start to educate them on using your product or service.
The best way to digitize the collection of client information, is to use a document or client portal
Why? Well the best portal software will enable you to:
1. Upload pictures or photos
Cameras in mobile phones have developed (excuse the pun) so much in recent years. It is now more convenient to have your client take a clear picture of a document than scan it. That'll save you or your client hunting down a scanner or faxing it in.
Good portals will even enable you to rotate and store these images in an accessible PDF format.
Check out the FileInvite document portal
2. Approve or reject files
You should be able to review, approve and reject files in your document portal. This will ensure that the documents supplied meet your policies and legal requirements.
Great portals also have chat. This keeps communications with clients in a single location and provides real-time interaction and forms part of a full document collection software offering.
3. Store a history of the process
Some regulated markets need a record or history of documents and communications submitted.
Being able to export this history is a brilliant fail-safe.
4. Share forms to collect specific data points
Let your customers complete your forms online. Then you have data points in electronic format. Overlay form fields onto your existing documents. Clients can have context and you get the data.
At the very least this saves manual input and trying to decipher handwriting.
5. Digital or e-sign capabilities
To truly digitize the process, put your contracts online too. Having e-sign capabilities for your clients is a must.
The ability to have multiple parties sign the documents is an added bonus.
Digitizing gives you data to power your software and automate processes
The more you know about your customers and clients the more specific and tailored you can make your product or service.
Get started with FileInvite and our document portal today.