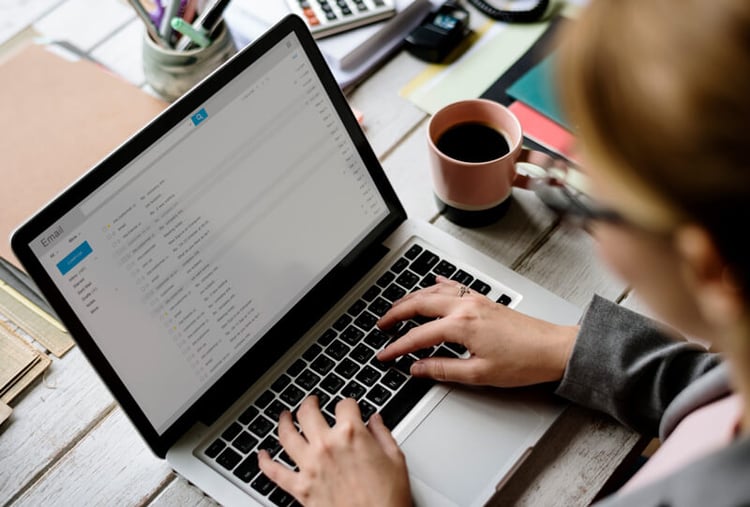 Filing cabinets stuffed full of files have gone, faxes are ancient technology and photocopiers probably won't be around for much longer. Security and compliance are core issues in any mortgage broker's business plan. Check out our four tips to get you heading down the right path.
These days, with a few clicks of your mouse or taps of your phone, you can request documents from clients, store them online for you and your colleagues to review, and sign contracts electronically.
While this has saved a lot of trees and sped up your paperwork, it has also opened up risks from hacking and unintentional data sharing.
We're not saying you need to go back to filing cabinets. But you do need to take some precautions when it comes to dealing with your documents online. In this blog, we show you how to do just that.
Tip 1: Back up your documents
We all know this is important but it's the first thing you'll skip when you're in a hurry.
This is important in case hackers try to steal your information, holding it ransom or altering it in any way. With the original, you'll be able to recover should you become compromised.
So, back up your vital documents on USB sticks – even in hardcopy. You'll thank yourself next time your server goes down, you forget your password, or worse.
Tip 2: Use a password manager
Speaking of passwords – do you use the same one for everything? If so, any hack of your system exposes your bank accounts, emails, not to mention all your clients' personal information. Good luck explaining that.
We get it. Everything needs a password these days and keeping track of them can be a nightmare. That's why you need a password manager app. Take a look at LastPass, Dashlane, KeePass Password Safe, and Sticky Password for some good – and often free – options.
With them, you don't need to worry about memorability, so you can create really strong passwords, with a combination of letters, numbers and symbols.
Remember too that you can password protect Word, Excel and PDF documents for an extra layer of security.
Tip 3: Encrypt your data
You could write entire blogs on how data encryption works – and plenty of people do. To put it simply, data gets encrypted by an algorithm using an encryption key. You can only decrypt that data if you have the key. The more sophisticated the key, the more hack-proof the data.
The good news is you don't need a computer science degree - there are plenty of encryption solutions out there to keep your data safe. But it's definitely worth investing the time and energy doing your homework on which one is right for you.
Tip 4: Use automated document collection
One of the easiest ways for hackers to get hold of your information is through your email. Emails give the illusion of privacy but they're vulnerable, and it's the simplest thing in the world to send a sensitive attachment to the wrong person.
Automated document collection solutions prevent this from happening. Because all the work happens within one system – from requesting documents to uploading them to reviewing and signing off – you don't need to email documents and you avoid having to switch from one system to another, which provides another point of entry for hackers. These systems come with a whole range of privacy settings to allow you to control exactly who can see what, which is important for keeping your business compliant.
So if you haven't thought about data and document security, now's the time to do it. Your clients expect it and regulators can impose hefty fines if you don't comply. Follow these tips and give yourself some peace of mind.
FileInvite offers secure document collection and much more. Sign up here for a free trial.