Customer Experience
4 Ways to Improve Borrower Experience During the Government Loan Application Process
Government loan application processes are often long and complex, creating frustration for borrowers. Here are four ways to enhance the experience for loan applicants.
---
While navigating the world of government loans has always felt daunting and frustrating for prospective borrowers, 2023 data shows a historic low in customer satisfaction with federal government services.
Different government-backed small business loans offer unique requirements and benefits:
7(a) loans: A primary program of the Small Business Administration (SBA) that provides financial assistance to eligible small businesses, offering both fixed and variable rate options.
504 loans: An SBA loan program for financing fixed assets, such as real estate, buildings, and machinery, at below-market interest rates.

USDA loans

: These loans assist eligible rural and suburban homebuyers and require no down payment.
For lenders who want to stand out, streamlining the government-backed loan application process and offering confidence and transparency to borrowers is critical for success.
A smooth loan application journey not only simplifies the process for the applicant but also builds trust and credibility for the lending institution. This guide covers four ways to elevate the borrower experience during the government loan application process.
What Makes or Breaks Customer Experience During the Loan Application Process?
Applying for a government loan puts potential borrowers through challenging procedural formalities such as customer due diligence (CDD) and know-your-customer (KYC) requirements. While crucial for ensuring financial integrity and fraud prevention, these often become friction points for applicants.
Today's loan applicants seek experiences mirroring the speed and ease of B2C interactions. As a result, a growing number of fintech vendors are setting new benchmarks with exceptional KYC-program experiences, resonating with the modern borrower's demand for efficiency and convenience. According to recent studies, banks excelling in customer experience report:
3% growth rate acceleration
15% surge in revenue
-4% efficiency ratio
So, what factors are the key to unlocking these benefits?
Digital agility: Embracing technology-driven solutions that expedite and streamline the KYC and

CDD processes

can significantly reduce turnaround times, matching the speed and simplicity offered by fintech counterparts.
Process transparency: Keeping customers informed about each step, its importance, and the anticipated timelines can clarify the process and reduce friction in the customer experience.
Data Security and Customer Trust in Financial Services
Beyond procedural requirements, the essence of a superior customer experience lies in trust — that financial service providers will keep sensitive personally identifiable financial information (PIFI) accurate and staunchly protected. During the hasty shift to remote work in 2020 and 2021, data breaches with confirmed losses in the financial services industry surged 50%, rising from 469 to 690 over the previous 12-month period.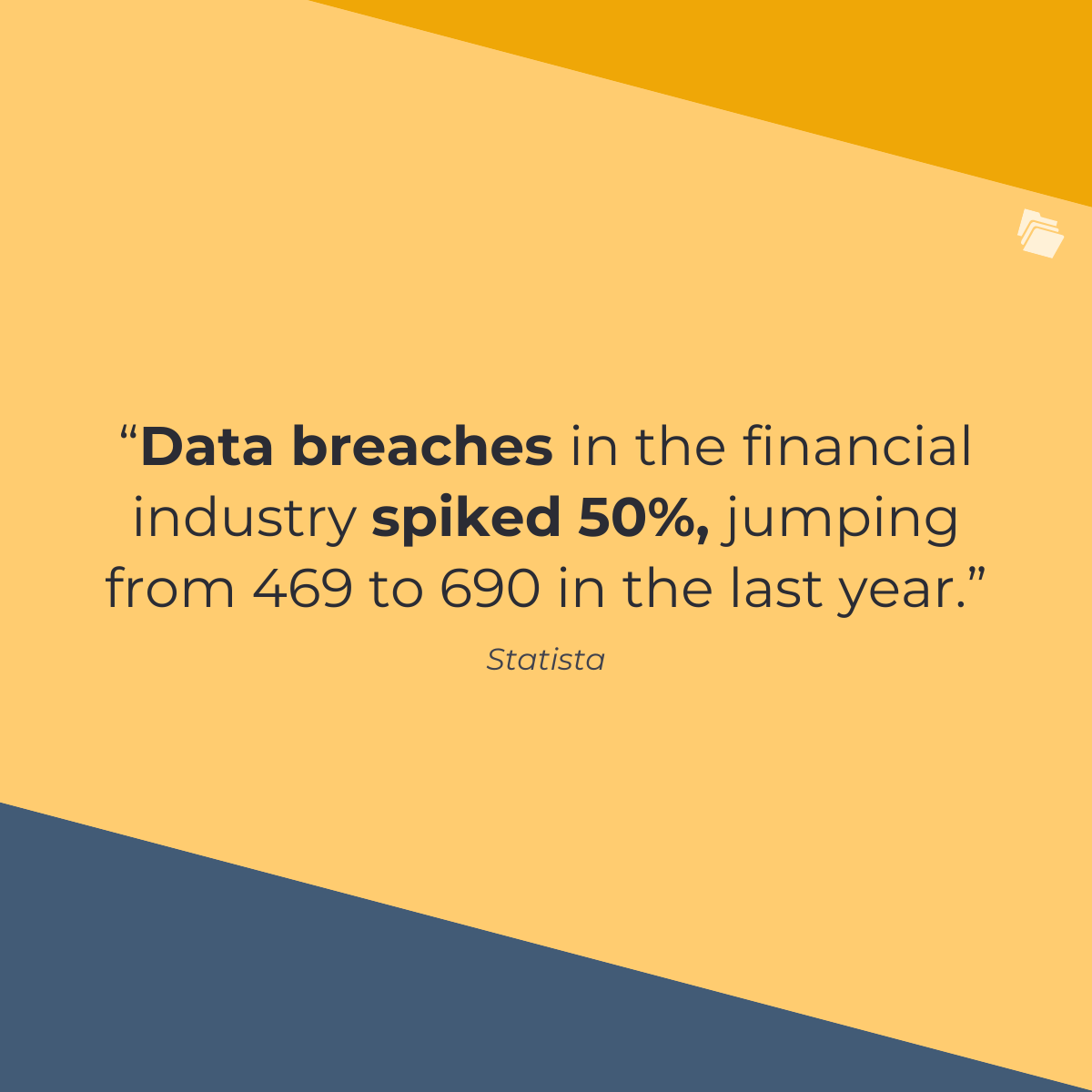 Consequently, data security has become not just a compliance mandate but a cornerstone of customer trust. Loan applicants entrust banks with PIFI and other sensitive data, the breach of which could have severe personal and financial repercussions. To offset valid customer concerns, financial service providers must have high standards for the processes and technologies they use to handle sensitive information. This includes encryption for data in transit and in storage, as well as front-end access controls like multifactor authentication (MFA).
4 Steps for Improving Customer Experience for Government Loan Applicants
In light of evolving customer preferences and data security concerns, banks need a practical roadmap for delivering a convenient and trust-earning loan application experience. Here are four pivotal steps.
1. Maintain Clear and Transparent Communication
Government loan applicants navigate a maze of procedural requirements, documentation, and deadlines. By offering clear guidelines, explaining the rationale behind each step, and maintaining open channels for inquiries, banks can minimize friction in the loan acquisition process. Transparent communication fosters trust and ensures that applicants feel valued and personally supported.
Creating transparency transforms an otherwise intimidating process into a more comprehensible and manageable experience. Without consistent communication and visibility into the application's progress, banks that originate government loans risk becoming a "black box" to customers, devoid of any personal connection.
2. Train and Empower Staff
Bank staff play a crucial role in shaping customer experience, especially during complex processes like government loan applications. As such, investing significantly in training and development for those involved in the loan process is paramount.
Surveyed borrowers value "getting it right the first time" as the top priority, beating out even instant pre-approval and picking their own loan officer. To meet this expectation effectively, banks must equip their staff with comprehensive information and the ability to address a wide range of questions — from basic, casual inquiries to more complex outlier scenarios — with confidence and precision.
Training should also cultivate a customer-centric mindset throughout the lending process. Beyond simply relaying information, loan officers and other lending staff must understand the applicant's unique circumstances, offer personalized support, and guide clients through potential hurdles with both empathy and expertise.
3. Enable Efficient Document Collaboration
Document collection and review play a pivotal role in the loan application process. Implementing secure, efficient systems allowing customers to securely return required documents, track their application status, and receive feedback sets financial service providers apart from the competition. By minimizing back-and-forth communication, reducing errors, and speeding up the review process, efficient document collaboration between applicants and their representatives enhances the overall user experience, making the application process smooth and intuitive.
4. Invest in Technology
While processes like proactive communication and thorough staff training are necessary components of a superior customer experience, meeting customer expectations for convenience and security also demands integrating technological solutions. Cloud-based client document portals — which replace document collection through hard copies and email attachments — innovatively address both concerns.
Unlike traditional methods of exchanging information through cumbersome email chains laden with potential security risks, client document portals offer a dedicated, secure space for applicants to upload requested documents directly. Data from the U.S. Cybersecurity and Infrastructure Agency (CISA) show that 90% of successful data breaches begin with an email-based phishing attack. By sidestepping email vulnerabilities, these portals better protect sensitive financial data.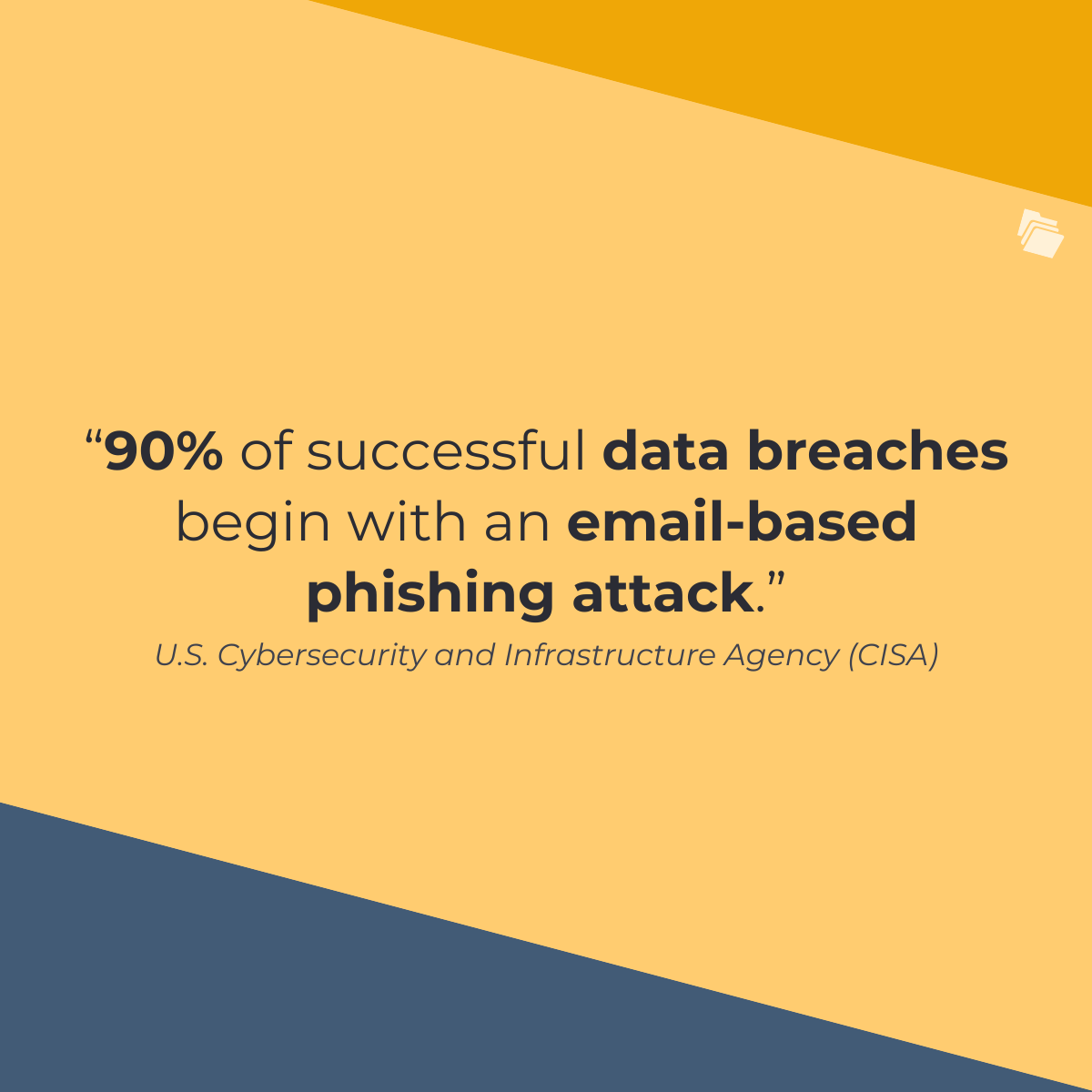 Additionally, these platforms are meticulously designed for transparency and user-friendliness. In their portals, clients can view their uploaded, reviewed, and pending application documents whenever they want. With intuitive interfaces and straightforward navigation, even the less tech-savvy can effortlessly complete and submit their applications.
How FileInvite Streamlines the Loan Application Process and Improves Experience for Borrowers and Lenders
The government loan application process is inherently complex, often bogged down by tedious documentation and potential security concerns. FileInvite offers an intuitive solution to address these challenges, streamlining each phase for a more user-friendly and secure experience.
FileInvite's portal enables organizations to create individualized client portals in seconds, offering a centralized space for document submissions. This not only minimizes manual interventions and the accompanying delays but also fosters a transparent environment where both applicants and loan officers can monitor the application's progress.
With SOC 2 Type 2 compliance and end-to-end 256-bit encryption for data in transit and at rest, FileInvite provides bank-grade security. By transitioning document collection away from emails and into this secure platform, the risk of client data breaches is effectively mitigated.
Additionally, the ease of access across devices ensures that applicants can engage with their portals effortlessly, contributing to an overall smoother application journey. Overall, FileInvite combines convenience and state-of-the-art security to give loan applicants a hassle and worry-free experience.
Sign up for your free plan of FileInvite today.
Related Posts: